MOSCOW (Sputnik) — Russia and Ecuador have many possibilities for future cooperation, and the two countries value the existing friendly ties, Ecuador's Foreign Minister Ricardo Patino told Sputnik.
"The relations are usually established as a consequence of mutual interests. There are mutual interests and there is a respect toward the country. We feel this in case with Russia and in case with other brother-countries, such as China. This way, we begin [cooperation] in many areas at once," Patino said.
Patino highlighted that Russia and Ecuador cooperate in the area of training and human talent development. Many young people from Ecuador study in Russia, and return back home, being well-educated.
While Russia is interested in Ecuador's energy sector, Ecuador needs investments, thus cooperation in this area is also mutually beneficial, Patino added.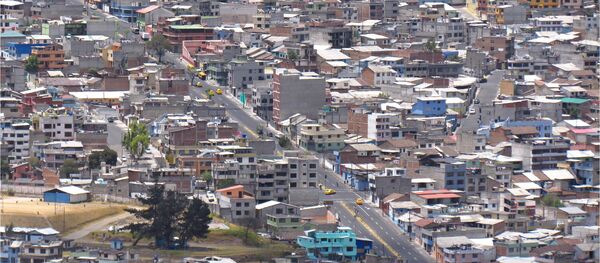 22 January 2015, 08:03 GMT
Russia and Ecuador have long maintained friendly and productive
bilateral relations
. In 2013, during Ecuadorian President Rafael Correa's meeting with Russian President Vladimir Putin in Moscow, the two leaders signed a number of transport and energy agreements.
Moscow has enhanced its cooperation with Latin American countries and the BRICS after the European Union and the United States imposed a series of sanctions against Russia in 2014 over its alleged involvement in the Ukrainian conflict.