Ukraine's government will launch a new international television channel, called Ukraine Tomorrow, which will broadcast in English, Russian and Ukrainian, after taking over BTB, the National Bank of Ukraine's non-profit channel, on Thursday. Information Policy Minister Yuriy Stets announced:
"During the month, we will launch an international broadcasting channel, which will be called Ukraine Tomorrow, unlike Russia Today. They only have today but we have the future."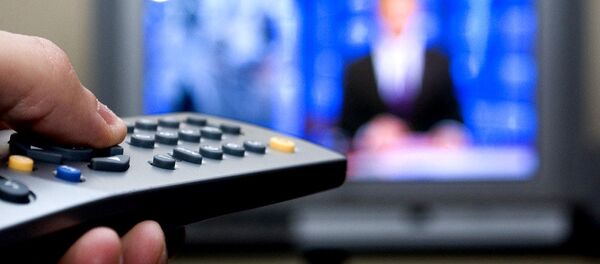 According to Stets, the state-owned UTR channel will take part in creating programing for the new channel. In February Stets also said that the channel will be financed by sources in the United States and the European Union, following a meeting with US Ambassador to Ukraine, Geoffrey Pyatt.
Ukraine already has an international television broadcaster called Ukraine Today, founded by oligarch Ihor Kolomoyskyi, who also owns the 1+1 television channel. In September, the Russian international broadcaster RT attempted to communicate with the new channel, but was insteadmet with a bizarre rant:
The founder of the BTB channel which has been taken over to host the new channel, Serhiy Arbuzov, wrote on his Facebook that he regrets the takeover, as the financial channel will now be used for what he considers propaganda.
"It's very unfortunate that Ukraine's best modern equipment, which the head of the Ministry of Information Policy, Yuriy Stets, commended me for recently, will now serve for government propaganda, or simply saying, lies, that are directed at residents of foreign countries," Arbuzov wrote. "BTB was created as a non-profit educational channel, which was supposed to help Ukrainians better understand the economy, differentiate market processes from artificially inflate speculative hysteria, teach them to earn and correctly save their money."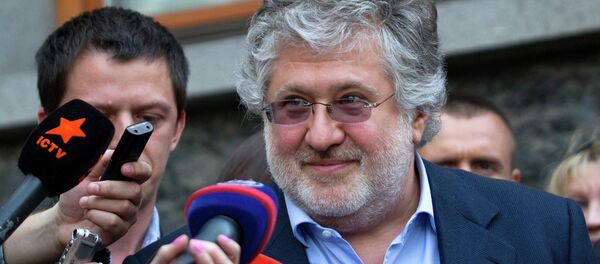 The new channel also appears to be part of a developing struggle between Ukraine's oligarchs, as the channel Ukraine Today currently allows Ihor Kolomoiskyi an almost complete monopoly over international broadcasting, as the he continues armed takeovers of rival companies. President and oligarch Petro Poroshenko, who owns Ukrainian news channel 5, has thus far been able to control internal media policy, having Stets criticize the armed takeover, but has not been able to project the same criticism abroad.
At the same time, European international broadcaster Euronews was shut down in Ukraine, after the country failed to fund the project. Another Ukrainian television channel, TVi, which was founded by former Yukos vice-president Konstantin Kagalovsky and former Russian media baron Vladimir Gusinsky, announced that it is shutting down on March 23 due to debts and what the channel called an unfavorable economic climate.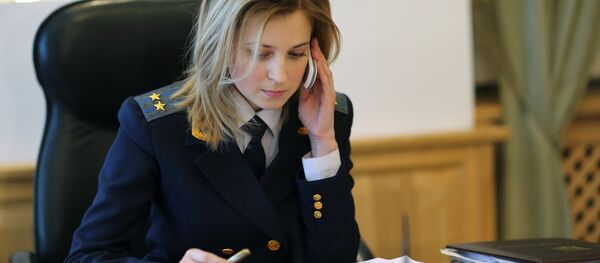 Previously, Stets launched the "Ukrainian Information Army," a project which intended to start arguments in comment sections of Russian news websites to shift public opinion. The project failed after warriors failed to convince Russians that Ukraine's declining standard of living is the fault of Russia and personally Putin, and has since become a mailing list of links to share on social media.