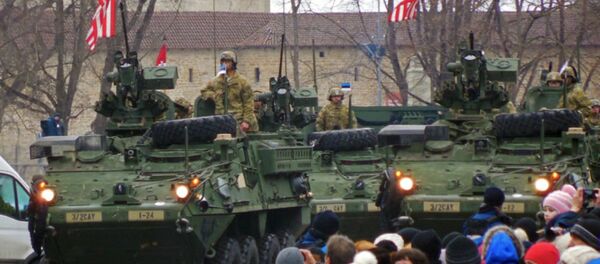 PRAGUE (Sputnik) — The Czech Republic will allow a US military convoy, returning from drills in the Baltics, to cross the country later this month, Czech Prime Minister Bohuslav Sobotka said Friday.
"The government has unanimously approved the passage of the US military equipment and troops through the country's territory from March 29 to April 1, who will be returning from exercises in Poland and the Baltic states to their base in Germany," Sobotka told journalists.
Earlier this week, Czech Defense Minister Martin Stropnicky said the US convoy would include 118 vehicles and 516 servicemen.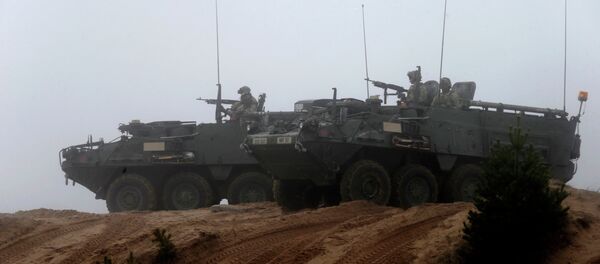 The convoy will enter the country in three separate portions before merging in the Prague suburbs and moving on to their permanent base in Germany.
Czech political activists told Sputnik on Thursday that they are planning to stage protests against the US military convoy crossing the country, adding that it was a bad timing by the US military to hold drills while the crisis in eastern Ukraine had not been resolved.
The US military was deployed to the Baltic countries as part of operation Atlantic Resolve, a demonstration of US commitment to ensuring NATO members' security across Eastern Europe as the West accuses Russia of meddling into Ukraine's internal affairs.