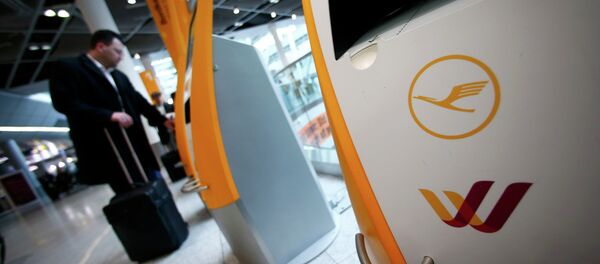 French Interior Minister Bernard Cazeneuve said on Wednesday that one of the black boxes from the Germanwings plane that crashed in the Alps  was damaged.
All possible causes in the crash are being reviewed, but a terrorist act is not on the top of the list, the minister added.
The crash took place in a remote part of the French Alps. French President Francois Hollande said there are "apparently no survivors."
The airline, a subsidiary of Lufthansa, cancelled seven flights Tuesday because crew members reported they were unfit to fly following the tragedy.
The Airbus A320, crashed near the town of Digne as it traveled from Barcelona to Dusseldorf. The plane was carrying 144 passengers — including 2 babies — and six crew members, Germanwings CEO Thomas Winkelmann said at a news conference Tuesday.
Hollande said Tuesday that most of the passengers on board A320 were German, Spanish and Turkish nationals.
According to various reports, citizens of the United States, Mexico, Australia, Denmark and Japan were among the victims of the crash.
France's Bureau of Enquiry and Analysis for Civil Aviation Safety (BEA) has launched a safety investigation into the crash, a bureau spokesperson told Sputnik Tuesday.