WASHINGTON (Sputnik) — Brown, who is in the middle of serving a five-year prison sentence on hacking-related charges, founded echelon2.org to allow whistleblowers to submit leaks related to illegal US intelligence contracting practices, the journalist said.
"That was the original subject of interest, our revealing of illegal operations by companies, the DOJ and the FBI. So, that was what this is all about. echelon2.org, our wiki, where we keep this information in which we make public these findings that was listed in the search warrant," Brown said.
Echelon2.org initially caught the US Department of Justice's (DOJ) attention, Brown said, because it exposed the unlawful operations of several Pentagon security contractors, including HBGary, Palantir and Endgame Systems.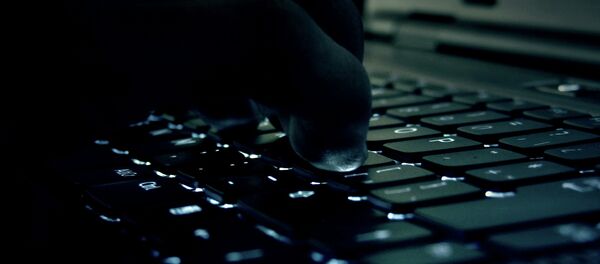 Brown said he had also revealed an illegal DOJ-led conspiracy to go after WikiLeaks and its supporters.
Brown was once considered to be a member of the hacktivist group Anonymous, with which he claims to have parted ways back in 2011. He is the mastermind behind the so-called Project PM, a crowdsourced investigation focused on research and analysis of leaked documents.
The original charges were dropped and never came up again, according to Brown, but the genie was out of the bottle, so the FBI had to make sure the journalist was put behind bars.
The DOJ was so concerned that they subpoenaed the IP addresses of everyone who had contributed to echelon2.org, according to Brown, and US authorities tried to send him to prison for more than 100 years, even though similar cases resulted in prison sentences of just a few years.
The DOJ eventually charged him with the lesser crime of abetting a person involved with hacking into an intelligence firm's email server.
"They [DOJ] were concerned enough that they sought 105 years' worth of charges for me while hackers in England, for instance, I think the most one of them got was three years," Brown explained.
The US intelligence community should be deeply concerned about future leaks because online whistleblower sites will continue to expose unlawful government practices for years to come, journalist told Sputnik.
"The FBI and the CIA, these organizations, they get nervous. And they're right to be nervous," Brown said. "Whether that threat is from me or from people down the line, 15 years from now, as this movement continues."
The echelon2.org founder said the prison sentence will not deter him and indicated that he will continue to engage in the same activities once he is released.
"Largely, yes, with some refinements based on what we've learned. There's been a lot of things to process the past seven or eight years with regards to Anonymous and WikiLeaks. What has worked and what hasn't," Brown explained.
One interesting issue, Brown argued, is addressing how to maximize the impact of a fresh intelligence leak.
"The dynamics of the news being what it is, even if something [a leak] is important, if it's already out there it will not get revisited. So the rollout, unfortunately we have to use marketing terms like 'rollout', is important," he added.
White House transparency will deteriorate further if civil society does not oppose decisions like the latest move to exempt Office of Administration from Freedom of Information Act (FOIA) requests, journalist and hacktivist Barrett Brown told Sputnik from a Texas prison on Wednesday.
The White House announced on March 17 that its Office of Administration, which provides administrative and business services to the White House, would be exempted from FOIA requests as there is no legal basis for it to be subject to FOIA provisions.
Brown noted that both US President George W. Bush and President Barack Obama's administrations have people in power who do not believe in the US public's right to know these things.
"There's a great quote by a former general who is now on the board of one of these companies that we look into that we quote in echolon2.org, in one of his books, that the American public is distrustful of information operations, as they're called. And because of that, the American people must not know about them. That mentality allowed to fester," the journalist said.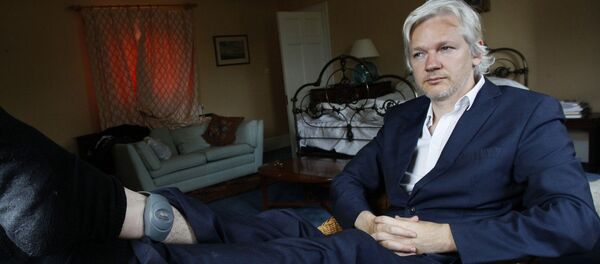 The US Federal Bureau of Investigation (FBI) does not have the mentality to protect whistleblowers from reprisals despite pressure from government watchdog groups, Brown said.
"The problem is that the FBI is in large part an extension of corporate policy at [consulting company] Booz Allen Hamilton and other companies of that nature, at the Pentagon, at the CIA. Not on a formal basis but in a very sort of vague, amorphous way," the journalist asserted.
Brown added that he was not "terribly confident" that the FBI was willing or able to protect whistleblowers at all.