MOSCOW (Sputnik) — The new US National Security Strategy is aimed primarily at destabilizing Russia and isolating the country, the Russian Security Council said Wednesday.
White House unveiled the 2015 National Security Strategy in February. According to the strategy, Washington can use military force, unilaterally if necessary, when US citizens are threatened and when the security of US allies is endangered. The strategy also stipulates that the United States can train and equip its partners.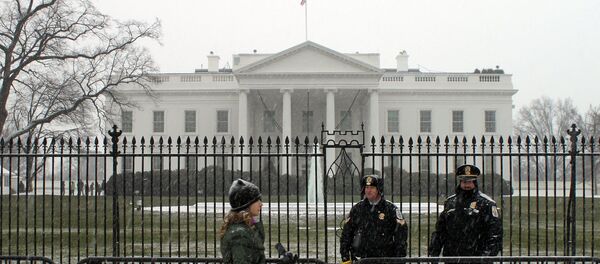 11 February 2015, 09:21 GMT
"A thorough analysis of the [new] US [national security] strategy, conducted by the experts from the Russian Security Council, clearly shows that it has a blatant anti-Russian nature and creates a negative image of our country," the Council said in a statement.
Washington will most likely concentrate its efforts on isolating Russia on the global arena and "putting a wedge" in Moscow's relations with close partners, especially with former Soviet republics, the Russian Security Council said.
"The United States will use extensively enhanced 'color revolutions' technologies to eliminate 'unwanted' political regimes with a final goal of hurting Russia's national interests," the statement said.
According to the document, "the United States will continue regarding the use of military force as the main means of safeguarding its national security and interests."
Russia's relationship with the United States deteriorated greatly amid the conflict in Ukraine. Washington imposed several rounds of sanctions against Moscow over its alleged role in the Ukrainian internal crisis. A number of diplomatic and military channels of communication between the countries have been shut down amid the tensions.