Despite a ceasefire being agreed on February 15, 2015, tensions continue. Russia's Ministry of Foreign Affairs says stability and peace can only be achieved through dialogue — amid claims that Kiev is increasing its strength and has resumed shooting.
The total number of Ukrainians who have sought asylum, residence permits or legal residency in neighboring countries stands at 674,300, with 542,800 in Russia and 80,700 in Belarus, according to the UN Refugee Agency.
As Conflict Continues So Does The Suffering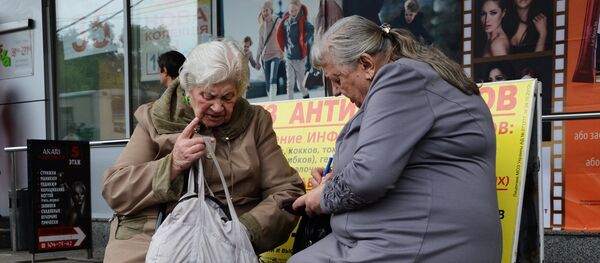 The UN Refugee Agency says Ukrainian authorities have evacuated more than 11,000 people — including 2,240 children — from Donetsk and Lugansk.
One million Ukrainians have been displaced with many moving west, and new figures from Eurostat reveal a dramatic rise in the number of Ukrainians seeking asylum in Europe.
Fourteen thousand Ukrainians sought asylum in Europe in 2014, with Germany seeing the largest number with 2,705, followed by Poland with 2,275, Italy with 2,080, France with 1,415, and Sweden with 1,320.
The total number of Ukrainian asylum seekers in the 28 EU member states is 13 times higher than the number in 2013, where 1,060 people applied for asylum.
Between 2000 and 2006, Ukraine received 35 million euros from an EU support fund. According to Human Rights Watch, three quarters of the money went to private security firms. Since 2010, Kiev has had to take back refugees who entered the EU through Ukraine. The EU has subsequently made it easier for Ukrainians to enter Europe.
The numbers from Eurostat reveal that Poland was in the top three countries receiving Ukrainian asylum seekers. However, the Polish Office for Foreigners has so far not granted refugee status to any of the 2,765 Ukrainians who arrived in Poland in 2014, and the first two months of 2015.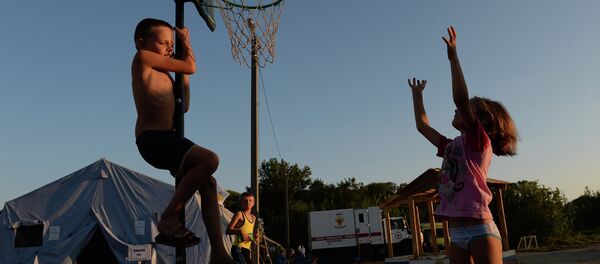 One thousand seven hundred people are awaiting refugee status and 645 have been rejected.
Rafel Kostrzynski, a spokesperson with the UN Refugee Agency in Poland, told Irin news: "The Polish Office for Foreigners holds the view that Ukrainians from the eastern part of the country should make primary use of the so called 'internal flight alternative' which means they do not have to leave Ukraine in order to find safety, as the Ukrainian authorities are able to provide them with legal protection," Kostrzynski said.