WASHINGTON (Sputnik) — The two warships, the USS Iwo Jima and the USS Fort McHenry, are on standby in the Red Sea and are ready to respond to the rebel uprising in Yemen, according to the US Defense Department.
"US Warships Ready to Respond in Yemen," the US Central Command said on its official Twitter account.
On Wednesday, Saudi Arabia announced a launch of a military operation against the Houthis, who currently control large parts of Yemen, including the capital Sanaa. Houthi militants have reportedly captured large stocks of weaponry from Yemen military sites.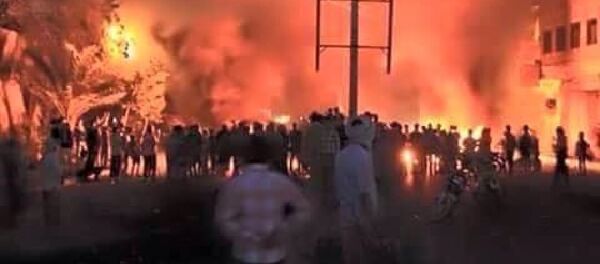 Bahrain, Qatar and Egypt and other states are also participating in the Saudi-led coalition. The Gulf nations claim the campaign is a response to a request by Yemen's ousted President Abd Rabbuh Mansur Hadi.
Also on Wednesday, US President Barack Obama authorized US logistical and intelligence support for the military operations in Yemen. Additionally, the United States is establishing a Joint Planning Cell with Saudi Arabia to coordinate efforts.
The Houthi militants forced President Hadi and his government to resign in late January. Hadi was under house arrest in Sanaa before he fled to Aden in February, quickly disavowing his resignation.