Governments across the world have been accused of not doing enough to combat human trafficking – meanwhile Britain's new bill is the first of its kind in Europe to address slavery and human trafficking in the 21st century.
Traffickers Face Life in Jail Under British Law
The Modern Slavery Bill increases the maximum jail sentence for traffickers from 14 years to life, and authorities, the power to seize traffickers' assets and force them to pay compensation to their victims.
Businesses will also have to disclose what action they have taken to ensure their supply chains are slavery free.
Modern-day slavery is well hidden, well organized and worth $150 billion a year to the exploiters.
The Global Slavery Index estimates that 36 million men, women and children are trapped in some form of slavery around the world. The enslavement of human beings persists in 167 countries.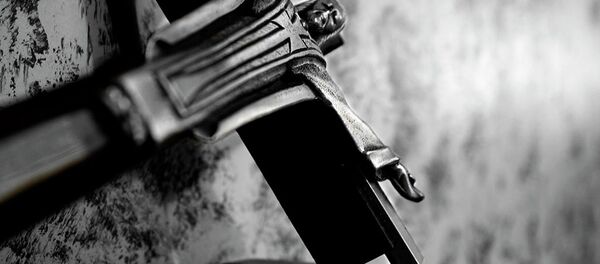 One in four victims of human trafficking in the UK is a child. Many enter undetected by border control staff and authorities.
In London, you're never more than a few hundred years away from someone who has been trafficked or forced to work as a slave.
Treated Like a Slave – Made to Work Like Monster
"I arrived at the airport and the woman who had brought me here, just took my passport away from me and left me," a former victim of slavery told Sputnik News.
After being illegally trafficked into the UK, he was "taken by my uncle, treated like a slave, and made to work like a monster."
The survivor who wants to remain anonymous, revealed that as young as 13 years old, he was forced to work 18 hours a day in a London restaurant and beaten by four men almost every night.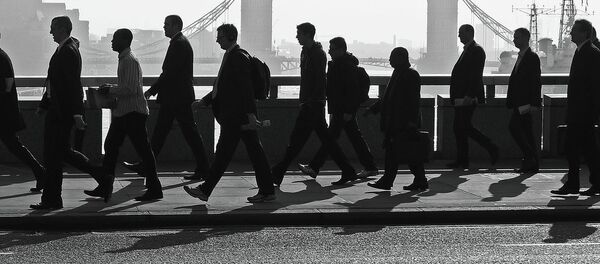 23 February 2015, 10:29 GMT
Child Victims of Trafficking Treated as Victims Not Criminals
For nearly a decade, charity ECPAT UK has tirelessly campaigned for independent legal guardianship for trafficked children. When the modern slavery legislation was announced in 2013, ECPAT UK increased the pressure on the government to improve the support for children who have been trafficked.
Many are forced to work in illegal cannabis farms where they are arrested and treated as criminals – not victims.
"To have a single piece of domestic legislation for England and Wales that covers the criminal acts of slavery, servitude, trafficking and exploitation is truly significant and should help raise awareness of this growing abuse of children and adults, both in the UK and internationally," said Chloe Setter at ECPAT UK.
"The Modern Slavery Act is truly a milestone in the fight against the world's fastest growing organised crime."
Rise in Demand for Support for Slavery Survivors
The Human Trafficking Foundation in Britain estimates that 20,000 people are enslaved and exploited in the UK. The Salvation Army which supports victims of modern slavery has seen a 62 percent increase in the number of people needing their support.
The greatest rise, witnessed by charity workers, are women from Albania where some living in rural villages see trafficking as the only route out of poverty.
In Nepal, its estimated that 20,000 Nepali girls are sold into sex slavery each year and sent to work in brothels in India. Sunita Danuwar, President of anti-trafficking organisation Shakti Samuha, was taken from Nepal to Mumbai when she was 14 years old and forced to work in a brothel.
"I fought for a month in that place —  but they threatened to kill me and chop off my head if I didn't work. But I did resist, so they sold me on."
In the next brothel, Sunita was gang-raped if she resisted sex work.
"I even tried to kill myself, but I couldn't find any other options in my life. I was forced to stay there for five months. I had at least 15 clients a day – sometimes 30."
Sex trafficking isn't just a problem in Nepal – it's a global one.
In London, freedom of information figures obtained by Sputnik News from the Metropolitan Police Service revealed that 189 victims had been trafficked in the capital city for sex two years ago. The majority were found to be working in brothels in Westminster.
Human Trafficking and the UN
More than a decade ago, it emerged that women and girls trafficked into brothels in Bosnia and Herzegovina were being exploited by International Police and peacekeeping forces.
Former employee for military contractor DynCorp and whistleblower Kathryn Bolkovac, worked with Human Rights Watch to expose the misconduct and human rights abuses committed by US military contractors.
The @UN stigmatized Kathryn Bolkovac after she blew whistle on corruption & high-level involvement in sex #trafficking in #Bosnia in the 90s

— Schultjen (@schultjen) March 21, 2015
During Bolkovac's post in Sarajevo she found that some of the peace-building officers were directly involved in human trafficking and forced prostitution.
When Kathryn Bolkovac's tried to expose the abuses, she was demoted, and feared for her own safety.
In her book 'The Whistleblower', Bolkovac writes: "Allegations of sexual assault and human rights violations by UN peacekeepers have been brought forth on missions in the Congo, Sierra Leone, Burundi, Guinea, Nigeria, Liberia, Bosnia Kosovo, Haiti, Cambodia, Columbia, Sudan, Iraq and Afghanistan."
In September 2002, Kathryn Bolkovac was asked to be the opening speaker at the Human Dimension Implementation Meeting's "Anti-Trafficking Day" for members from all UN states. In her speech, Bolkovac mentioned the words spoken by US Senator Sam Brownback.
"International sex trafficking is the new slavery. It includes the classic and awful elements associated with historic slavery, such as abduction from family and home, use of false promises, transport to a strange country, loss of freedom and personal dignity, extreme abuse and depravation."
"The biggest problem we face is to convince people that this is actually taking place," Senator Brownback told reporters.
This is what Kathryn Bolkovac proposed, "convincing people that the problem is real" and training given at all levels of authority.
First of Its Kind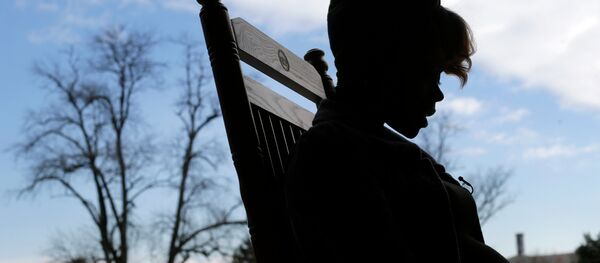 19 February 2015, 10:37 GMT
More than a decade later, Britain passes the Modern Slavery Bill. Home Secretary Theresa May says the UK legislation is among the first of its kind.
"This momentous piece of legislation, which has been shaped and reformed and improved so much by all part of this House…(will) give the protection to the victims who need it and…ensure the perpetrators can practise their crimes no more," Home Office interior minister Lord Bates told the upper chamber of parliament.
But the legacy human trafficking has on people living in society is still unclear. Few studies have looked into the physical and mental health problems in survivors – but recent research revealed that victims suffered deep psychological and emotional scarring, including depression, anxiety, post traumatic stress disorder and suicidal feelings.