MOSCOW (Sputnik) — The US approaches towards the ousted Yemeni President Abd Rabbuh Mansur Hadi and the former President of Ukraine Viktor Yanukovych represent double standards, Russian Foreign Minister Sergei Lavrov said Thursday.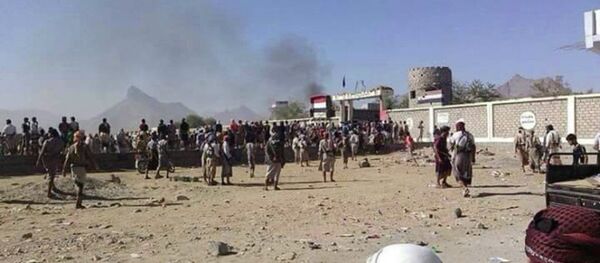 "A much-employed cliche has to be used: obvious double standards, but we clearly did not want neither what is happening in Ukraine, nor what is happening in Yemen," Lavrov said at a press conference.
On Wednesday, Saudi Arabia-led coalition which includes Bahrain, Qatar and Egypt launched airstrikes against Houthi rebel positions in Yemen following a request by Hadi.
The United States is not participating in the military operation, but agreed to provide logistical and intelligence support.
It is necessary to renew the negotiations process in Yemen, as playing political games between Shiite and Sunni Muslims is too dangerous, Russian Foreign Minister said.
"These games played on the confrontation between Sunnis and Shiites are very dangerous."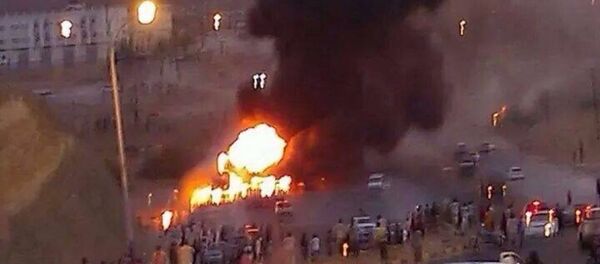 The foreign minister is sure that the only way to resolve the conflict in Yemen is to negotiate.
"There is no other solution for Yemen apart from renewing the negotiations process, which was being prepared with the mediation of the Special Representative of the UN General Secretariat. We will insist on this, we hope that other countries involved in the Yemen situation in one way or another, will act accordingly," Lavrov said.
Yemen has faced a political turmoil since Houthi rebels took control of the country's capital Sanaa and ousted country's President Abd Rabbuh Mansur Hadi in late January. Currently, Houthi fighters are battling government troops in central part of the country, while al-Qaeda militants make advances in the south. On February 12, UN Secretary-General Ban Ki-moon said that Yemen was sitting on the brink of collapse amid continuing violence in the country.