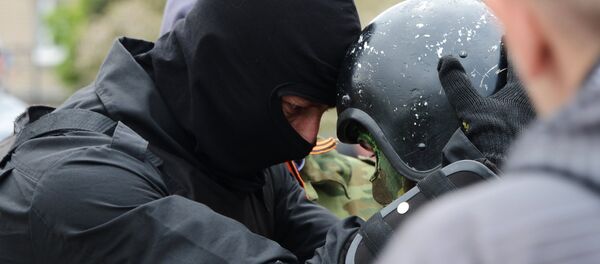 The fighters, who are said to belong to the battalion's subversion and intelligence section, are said to have admitted to having planned terrorist activities in crowded public places for the purpose of destabilization, the press service of the LPR's Ministry of State Security has reported.
"In Lugansk, Ministry of State Security officials have captured a sabotage and reconnaissance group from Aidar, known as one of the most brutal Ukrainian battalions," the security agency's press statement reads.
Further details about the captured saboteurs, including their number and the specifics of their plans, have not been revealed.
The Aidar Battalion is one of several volunteer radical nationalist territorial defense militia groups formed following the Maidan coup last year, and has since been placed under the formal command of the Ukrainian Ministry of Defense. Amnesty International and the OSCE have accused the battalion of human rights abuses and war crimes against civilians in eastern Ukraine.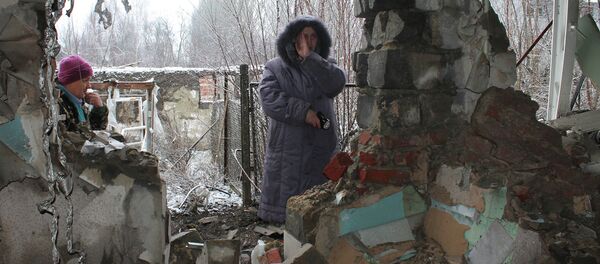 Earlier this month, it was reported that the battalion had been formally disbanded and reorganized into the 24th Separate Assault Battalion of the Ukrainian Ground Forces. Last month, camouflaged insurgents of Aidar battalion carried out a protest in Kiev, barricading the building of the Defense Ministry in a response to the official decision to disband the unit. Eventually, Ukrainian authorities vowed to "reorganize" the battalion as another entity, adding that the disbanding would not affect the ordinary volunteers.