SANAA (Sputnik) – Yemeni Interior Ministry put all law enforcement units across country's provinces on high alert, the ministry's press service said Saturday.
The Interior Ministry called Yemeni people to counter any aggression in full coordination with military units, as well as preserve public and private property, the statement said.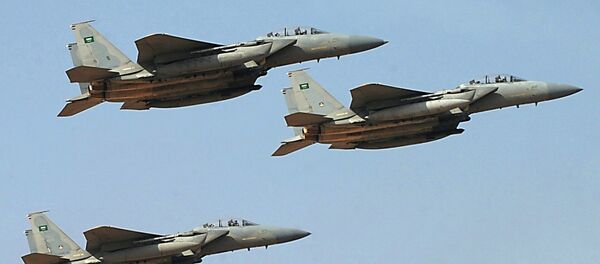 On Wednesday, Saudi-led coalition comprising mainly Gulf countries launched an airstrike campaign against Shiite Houthi rebels as a response to a request by country's ousted President Abd Rabbuh Mansur Hadi. Hadi was forced to resign in late January after Houthis seized presidential palace and key governmental buildings in Sanaa.
The coalition includes the United Arab Emirates, Kuwait, Bahrain, Qatar, Jordan, Morocco, Sudan, Pakistan and Egypt. The United States is providing the coalition with intelligence, targeting and logistical support.
Despite the strikes, the Houthis reportedly made advances in the south of the country on Friday. The rebels are currently controlling large parts of Yemen, including Sanaa.