James Osborne poured contaminated water into three cups, referred to an earlier claim that the water would be drinkable, and then asked members of the board if they would drink it, only to be met with silence.
"So you told me this morning that you would drink this water," he said as he pointed to the cups. "So would you drink it? Yes or no?"
The group was quiet for a while until one member finally said, "Sir, we cannot comment."
"Oh, you can't answer any questions? Well my answer would be 'no.' I don't want this water that will travel entirely across this state in three days," Osborne added. "There's no doubt there will be contamination. There will be spills."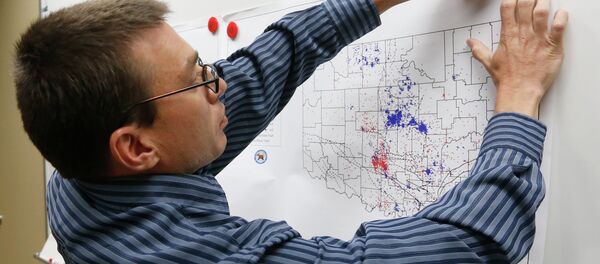 The hearing was held after Terex Energy Corp oil company proposed to ship around 10,000 barrels a day of out-of-state fracking wastewater into Nebraska to be dumped into a "disposal well" in Sioux County.
Having given some background about his involvement in building pipelines all over the country, Osbourne explained the fluid dynamics of contamination across the state, reiterating his disapproval of the fracking water disposal plan.
"I don't want this in the water that will travel across the state in three days. If we happen to spill something on top of the ground here, or anywhere else, the water on top of the ground travels about 6 miles an hour… 144 miles a day… three days it's across the state of Nebraska," he said, leaving the water cups on the table and walking out.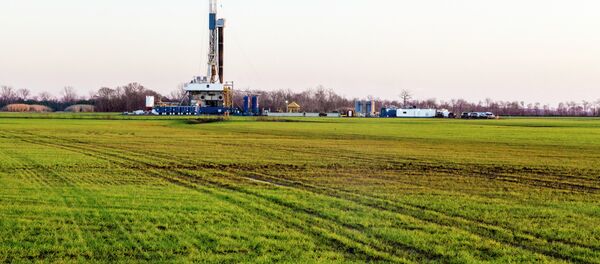 23 February 2015, 15:51 GMT
Fracking, or hydraulic fracturing, is the process of breaking underground shale formations with highly pressurized water and chemical in order to extract oil and gas.
According to a report by Environment America, the fracking industry produced 280 billion gallons of toxic wastewater in 2012 alone. This polluted water is injected in deep underground in disused oil and gas wells.
Many United States Geological Survey (USGS) reports suggest a link between fracking and an increase in earthquake activity.