UNITED NATIONS (Sputnik) — The United Nations welcomes the possible participation of Russian President Vladimir Putin in the 70th session of the UN General Assembly in September, Deputy Spokesman for the UN Secretary-General Farhan Haq said Tuesday.
Earlier in the day, Kremlin spokesman Dmitry Peskov said that Putin may speak at the opening of the 70th session of the UN General Assembly but the final decision will be made in summer.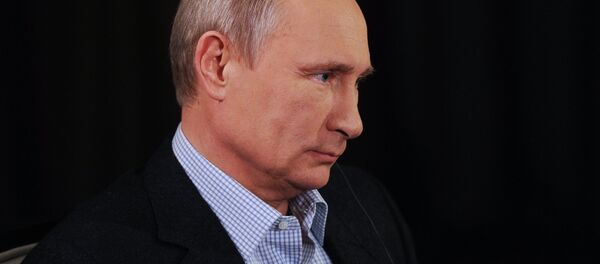 "Regarding president Putin, I can't confirm whether he will show up or not, that's really for the Russian government to do [decide]. Of course we would find it very welcome for him as well as for other heads of state and heads of governments to come here," Haq said.
The United Nations wants the highest possible level of participation and hopes that a large number of world leaders will attend the General Assembly session, according to the spokesman.
The upcoming session is scheduled to open in New York on September 15 and run until September 28. It is expected to attract an unusual number of world leaders because it will mark the UN's 70th anniversary.