WASHINGTON (Sputnik) — Measurements of methane emissions over the last two decades in the United States show a decrease of up to 70 percent because of better environmental and climate practices, American Gas Association Air Emissions Officer Pam Lacey said in an announcement of the  Washington State University study.
"Washington State University found that in their measurements of methane emissions in distribution systems across the country, comparing those measurements to measurements that were done twenty years ago by the EPA [Environmental Protection Agency] and the Gas Research Institute, that they see that levels of emissions have gone down by 36-70 percent over the last twenty years," Lacey said on Tuesday.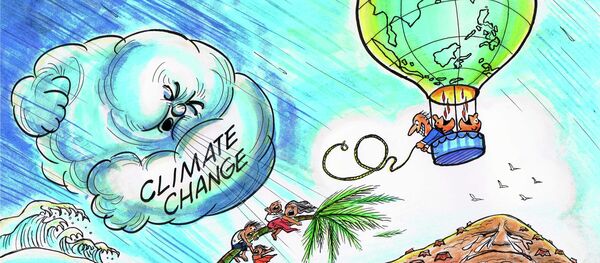 Lacey said the outcome is a result of the United States significantly upgrading metering and regulating stations, improving leak detection and maintenance activities as well as replacing older pipeline materials.
"So far the study results are showing emissions across the value chain are already down to 1.1 percent of annual produced natural gas," Lacey noted.
The study is one in a series of 16 studies sponsored by the Environmental Defense Fund as well as other industry participants, according to Lacey.