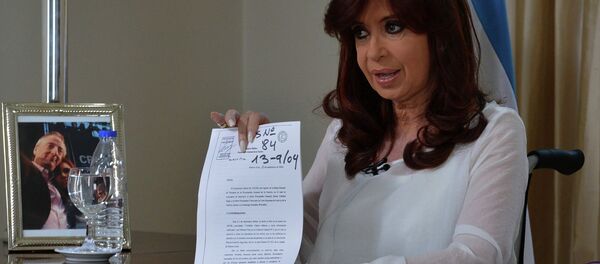 26 February 2015, 16:25 GMT
Prosecutor German Moldes brought the filing on Tuesday, which seeks a conspiracy investigation against President Cristina Fernandez de Kirchner, to Argentina's top courts of appeals. 
Moldes alleges that Fernandez had "a hidden plan that benefited another country while going against the objectives and interests of Argentina."
Accusations against the president were initially leveled in January by federal prosecutor and chief investigator Alberto Nisman, who was found dead in his apartment with a bullet in his head and a gun in his hand after claiming Fernandez had worked with Tehran to secure a lucrative oil deal. 
Fernandez was exonerated by a judge in February, and by a review panel that agreed by a 2-1 vote there was not enough evidence for an investigation of the president.