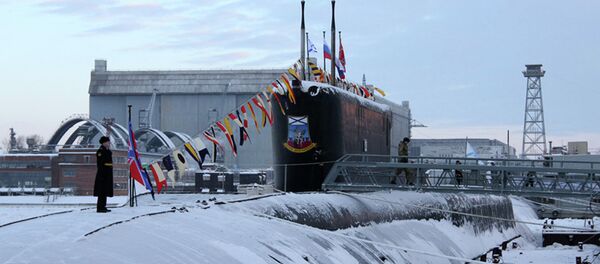 The T-14 Armata main battle tank is a prime example of the rapid modernization of Russia's armed forces, German newsmagazine Stern reported on Tuesday.
"An absolutely new main battle tank is certainly not something most of the world's exiting armies can boast about. The German Leopard-2 tank was developed 35 years ago, just like the American M1 Abrams.The existing versions of the western tanks feature many improvements, but the basic characteristics do not differ much from the original," the magazine said.
The new Armata armored tracked platform combines and assimilates all the last decade's major developments and innovations in battle vehicle design and construction.
The T-14's main forte is its unmanned remotely controlled turret armed with a brand new 125 mm smoothbore cannon. Its muzzle energy is greater than that of the world's now 2nd most powerful cannon: the German Leopard-2 Rheinmetall 120 mm gun.
The tank crew is securely enclosed in a multi-layer armored capsule separated from the ammunition container. The vehicle is fully computerized and remote-controlled via high-resolution video cameras.
"Being on the cutting edge of the Russian tank building industry, the Armata tank is a highly maneuverable and fast machine," the Stern concluded.
The tank's builder, the Uralvagonzavod plant, can roll out around 500 T-14 Armata tanks each year.