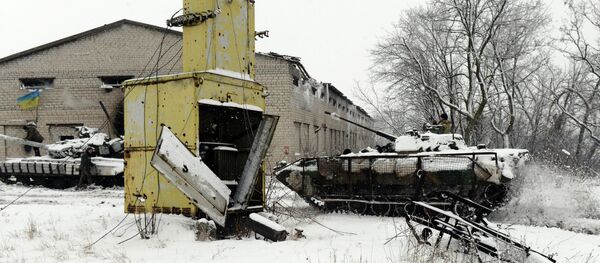 DONETSK (Sputnik) — The Ukrainian armed forces have violated the ceasefire agreement in southeast Ukraine nearly 200 times over the past week, a deputy commander of the self-proclaimed Donetsk People's Republic (DPR) militia said on Wednesday.
"Overall since March 26, the Ukrainian side has violated the ceasefire regime 190 times," Eduard Basurin said at a press briefing, adding that 31 of the violations took place over the past 24 hours.
Basurin also said that Kiev is secretly redeploying its heavy weaponry along the contact line in violation of another provision of the deal reached in Minsk, Belarus in February.
After repeated breaches of a previous ceasefire agreement, signed last September, Ukraine's warring sides signed a new truce deal on February 12.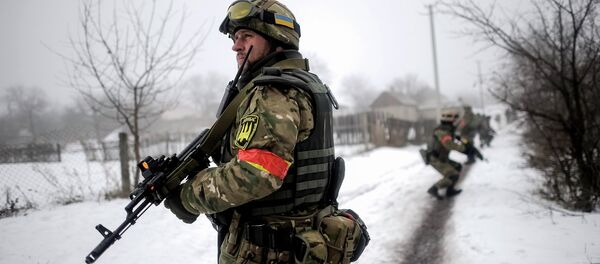 The new agreement was outlined during lengthy talks between the leaders of Ukraine, Russia, France and Germany, who met in Minsk, Belarus, in a bid to find a solution to the Ukraine conflict.
Kiev and the militia of eastern Ukraine again vowed to put an end to the fighting and draw back heavy weaponry from the contact line.
According to international monitors in the region, the new truce is generally holding, though government forces and the militia have repeatedly accused each other of carrying out sporadic attacks.