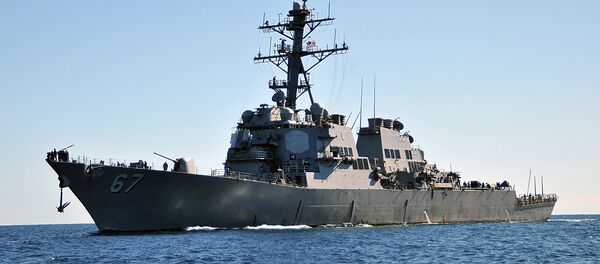 8 February 2015, 07:40 GMT
WASHINGTON (Sputnik) — The Arleigh Burke-class destroyer carries the AEGIS radar and communications missile tracking system, anti-aircraft missiles and Tomahawk anti-ship and land-attack missiles as well as two helicopters.
"The Arleigh Burke-class destroyer is a multi-mission combatant that offers defense against a wide range of threats, including ballistic missiles," General Dynamics explained in the statement.
"It operates in support of carrier battle groups, surface action groups, amphibious groups and replenishment groups, providing a complete array of anti-submarine, anti-air and anti-surface capabilities," it added.
The work will be carried out at the Bath Iron Works in the US state of Maine, where three other Arleigh Burke-class destroyers are in various stages of construction.
The Bath Iron Works is also building three Zumwalt-class destroyers.