MANAMA (Sputnik) – The Consulate General of Russia in Aden was damaged as a result of bombings conducted by the Saudi Arabia-led coalition against Houthi rebels in Yemen, an embassy source has told RIA Novosti.
"There is not a single whole window left," the source said, adding that there is a possibility that the Russian consulate in Aden might be closed and all Russian citizens might be evacuated from the city.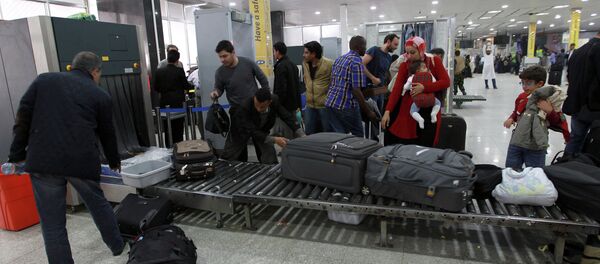 On Wednesday, EU foreign policy chief Federica Mogherini urged the conflicting sides in Yemen to protect civilians and infrastructure amid coalition airstrikes.
Last week, an international coalition headed by Saudi Arabia launched a military operation against the Houthi rebels' positions in Yemen following a request for military support from Yemeni President Abd Rabbuh Mansur Hadi.
The Houthis have recently taken control of the Yemeni capital Sanaa, forcing the elected president to flee the country, and making rapid advances into other cities.
Foreign countries and international organizations, including the United Nations, have been evacuating their citizens and staff from Yemen amid the intensified conflict in the country.