BERLIN (Sputnik) – At least 20,000 postal workers participated in a second day of strikes in several regions of Germany, trade union ver.di said Thursday.
The industrial action, which started on Wednesday came after the union and the Deutsche Post AG group failed to reach an agreement on better salary conditions
"The next round of talks between the union and the management of Deutsche Post will start April 14th. Until then, the union suspends campaigning organization," — ver.di said in a statement, published on its website.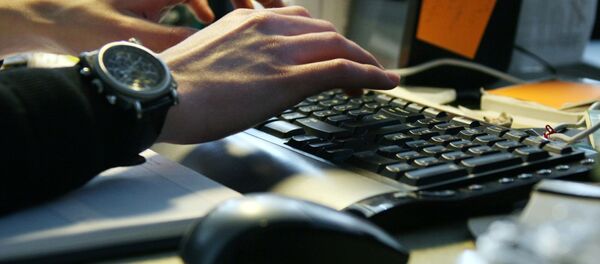 11 February 2015, 13:31 GMT
Ver.di is demanding a work hour cuts, from 38,5 to 36 per week, with an unchanged salary for its nearly 140,000 post office employee members. During the latest round of talks between company negotiators and union representatives on March 19, Deutsche Post AG, Germany's privatized mail carrier, failed to make any proposals that were congruent with trade union requests.
The strike is taking place across 16 federal states in Germany in the middle of the Easter holidays, delaying delivery of parcels, greeting cards, bills and letters.
Deutsche Post sends 80 million letters and parcels on a daily basis.