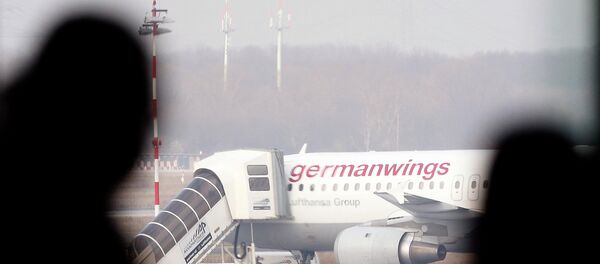 PARIS (Sputnik) – The second flight recorder contains technical information of the aircraft and flight and was found Thursday evening. The information was immediately handed to experts from the Bureau d'Enquêtes et d'Analyses (BEA) in Roissy, France.
The first black box was recovered shortly after Germanwings flight 9525 plane en route from Barcelona to Dusseldorf crashed in southern France on March 24. All 150 people on board died.
The retrieved voice recorder revealed that after the pilot left the cockpit, the plane's co-pilot Andreas Lubitz locked the door and did not let the captain back in. Lubitz changed the altitude setting on the autopilot to 100 feet, causing the plane to fly into a mountain. According to the record, Lubitz showed no signs of panic.