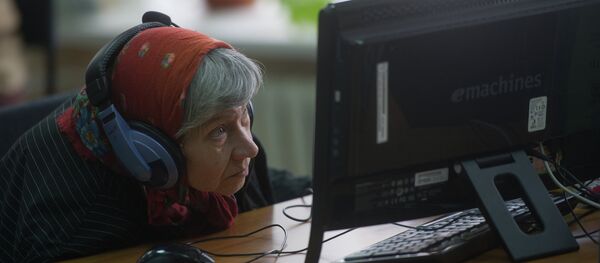 Less than a week after Sputnik debunked a flurry of articles about "Russian trolls" influencing public opinion, the Guardian published another 'glaring expos
é
' based on the same story by the US government-funded RFE/RL.
The Guardian article essentially acknowledged that the interviewee did not engage in building public opinion. However, it presented another, just as easily-debunked claim about paid employees running fake pro-Kremlin blogs. Unfortunately, they did not give any examples, but the story appears to be about the same as before.
Another Day, Another Rebuttal
© linhuihua.blogspot.ru
Is someone getting paid to promote the view that people are being killed by 'Gucci outlets?'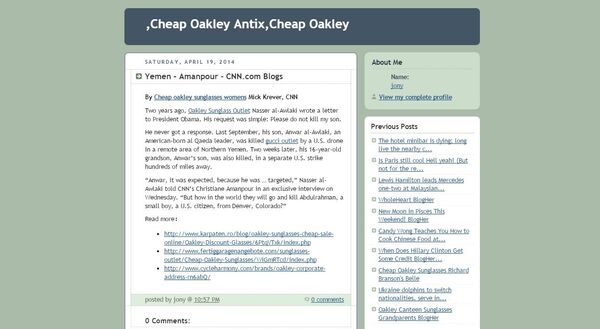 Is someone getting paid to promote the view that people are being killed by 'Gucci outlets?'
LiveJournal, which generally has the most weight in Russian search engines, is much more particular about moderation and has a paid Abuse Prevention Team which combats SEO spam:
"Spam or Malicious Search Engine Optimization ("SEO"): If you engage in behavior that is inconsistent with ordinary use of the Service, as described in the TOS, including, but not limited to, posting Content that contains malicious SEO optimizations… we reserve the right to flag, restrict, or terminate your Account at any time without notice." — LiveJournal Terms of Service.
However, having what appears to be a legitimate blog with original content allows SEO companies to avoid deletion.
This continuing obsession with "Russian trolls" or "Kremlin trolls," despite a lack of hard evidence, does show that a political fear has been mobilized over the past week in what is essentially a propaganda offensive stemming from RFE/RL and related government media outlets.
Trolls Trolls Trolls, Why Are They Called Trolls?
Trolling, originally a fishing term, has been used on the Internet to describe a person who makes provocative posts to trigger emotional responses. The practice, or hobby as it is for some people, predates the Internet, going back to 1980s Usenet newsgroups.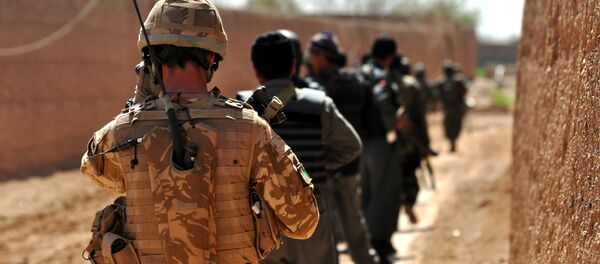 31 January 2015, 13:55 GMT
Simply making people angry is not a very effective way to influence public opinion. However, what caused the Guardian to
accuse the Russian government
of conducting an "orchestrated campaign" of trolling was an emotional response not of its readers, but of its writers.
For such a response, the comments section had to have become an echo chamber, only intended to build consensus toward the paper's editorial point of view. As a result, a shift in the consensus created a significant emotional response for the Guardian, which it could not counter through its reporting.
Instead the publication opted for accusations, both in comments and by the editorial staff, which one of the Guardian's comment moderators admitted:
"A larger problem on these threads is users accusing each other of being "bots", "trolls" or "astroturfers", usually wrongly. These accusations do break the community standards (they're essentially abusive statements) and moderators take a hand here."
A somewhat ironic statement to make for a publication which accused its readers of being "trolls" in the same article.
Does Trolling Even Work?
Let's say there is indeed a person who gets paid to promote a certain point of view in social media. If they are popular enough, which should be the goal of such projects, they no longer need funding as they would get enough in advertising revenue. If they are not popular, there is no point in funding them.
Same thing goes for comment sections, if a person who simply copy-pastes opinions to make people angry, it's not effective. If a person interacts with the text and presents a rebuttal that readers find influential, they are no longer a "troll."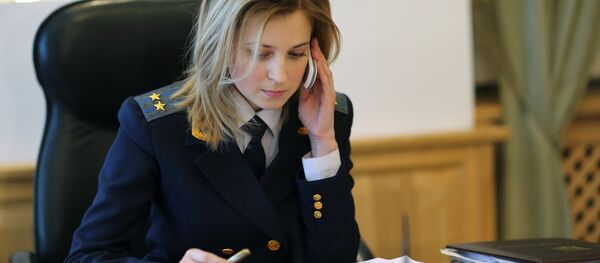 Sputnik previously reported on an
attempt by the Ukrainian government
to do this. Unlike for example, the Guardian, the articles never used the term "troll" to describe what are essentially attempts to alter public opinion through, literally, a government-orchestrated Internet campaign.
That effort failed, somewhat ironically, due to the collapse of Ukraine's economy at around the same time as when the project was launched.
However, the biased, emotional distinction the Guardian makes between Russian "trolls" and the Ukrainian "information army" does show why people are unhappy about their reporting to begin with. Instead, the Guardian's staff opts for insulting its readers, who disagree with the publication's biased, emotional view of Russia in general.
But of course, they're just a bunch of trolls, right?