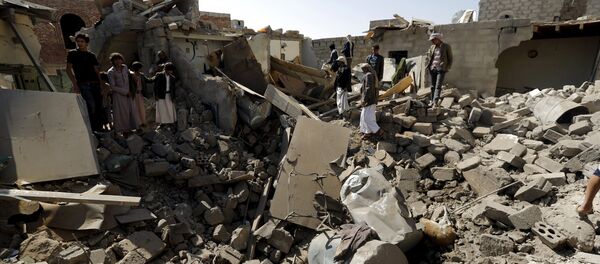 CAIRO (Sputnik) — Former Yemeni President Ali Abdullah Saleh did not leave the conflict-torn country, his aide said on Saturday.
Earlier in the day, Yemen's Foreign Minister Riyadh Yassin told Asharq Al-Awsat newspaper that Saleh had fled the country aboard a Russian plane, which arrived in the Yemeni capital Sanaa to evacuate diplomats.
"This is not true, I have just seen him, we had lunch together, he is in Sanaa," one of Saleh's aides told RIA Novosti.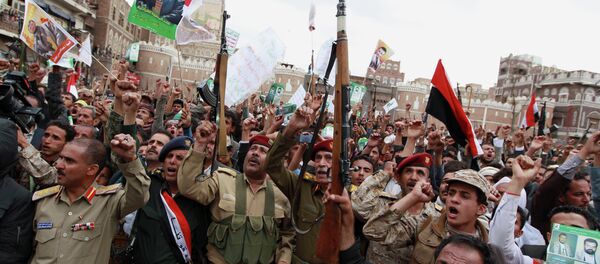 Saleh's supporters are fighting alongside the Houthi militia, who are currently in control of large parts of Yemen, including Sanaa.
On March 25, a Saudi Arabia-led coalition started conducting airstrikes against Houthi militants at the request of current President Abd Rabbuh Mansur Hadi, who fled the country.
Saleh served as the first President of Yemen in 1990-2012 after overseeing the unification of North Yemen and South Yemen in 1990. He previously served as President of North Yemen from 1978.