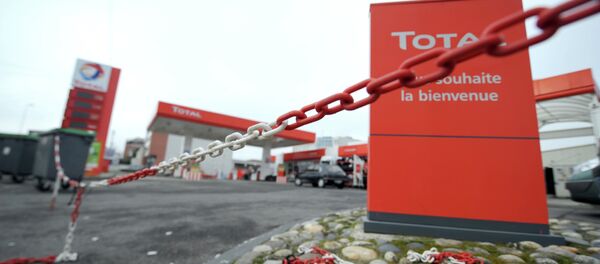 SANAA (Sputnik)
–
French energy company Total evacuated on Saturday 45 of its engineers from conflict-torn Yemen, a Yemeni military source told Sputnik.
"Forty-five engineers of Total sailed today from the port of Balhaf in Yemen to Djibouti on board a French ship," the source said.
On March 30, a Total source told Sputnik the company's entire management team had left for the African country of Djibouti, with several French and Indonesian engineers remaining in Yemen.
According to the source, Total employees who remained at their work places were instructed to leave the production site if the situation in the country deteriorated further.
The French company started operations in Yemen in 1987. It has assets in two main oil producing basins in Yemen and is the largest foreign investor in the country with its 39.62 percent stake in oil and gas company Yemen LNG, according to Total's website.
Several countries, including Russia, Saudi Arabia, China and the United States, have evacuated their own and foreign nationals from the conflict-torn country, as the Saudi Arabia-led coalition is conducting airstrikes on Houthi rebels' positions in Yemen.