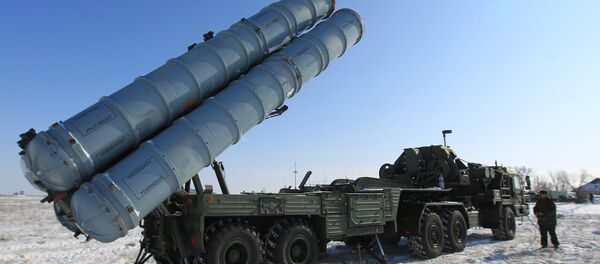 "Testing is still underway at present. Three days ago we successfully carried out testing of a maneuverable surface-to-air missile which successfully hit its target," Deputy Commander of Aerospace Defense Forces Major General Kirill Makarov told Russian radio station Russian News Service Saturday.
Makarov clarified that the rocket was tested at a distance of slightly less than 400 kilometers. The deputy commander also noted that the S-400 air defense system is rated as capable of defending against incoming missiles at a distance of up to 250 kilometers.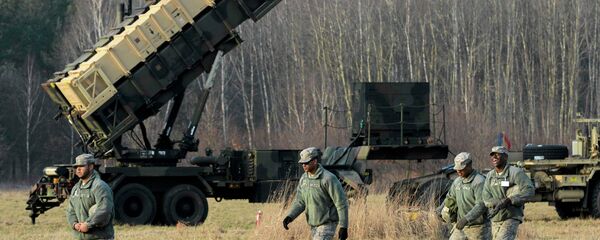 Earlier this year, Russia's Aerospace Defense Forces spokesman Alexei Zolotukhin stated that in the course of combat readiness exercises conducted in January, units of the Space Defense Forces carried out a successful readiness check against a hypothetical aircraft and missile attack on Moscow, noting that testing succeeded in identifying and destroying the attacking targets.
The 3RS-S-400 Triumf is the latest generation of Russia's service-to-air air defense systems, designed to intercept all types of aerial targets, including combat aircraft, ballistic and cruise missiles.
© Sputnik
Russian S-400 Triumf Air Defense System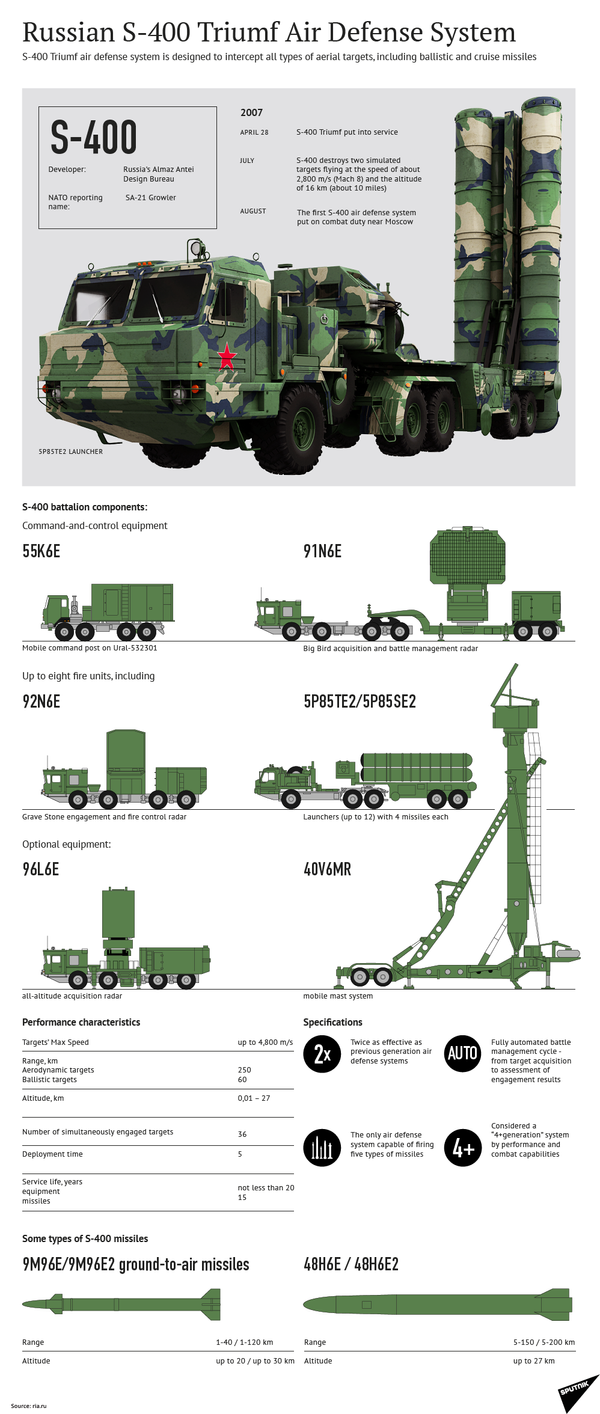 Russian S-400 Triumf Air Defense System