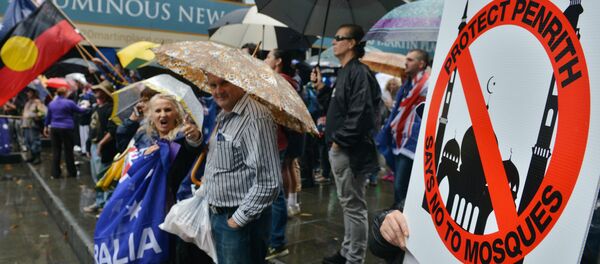 MOSCOW (Sputnik)
–
In a statement issued Sunday, Australia's main opposition party called for an inquiry into the education of children with disabilities after local media reported earlier in the week that a Canberra school had built a cage-like enclosure for a special needs student.
A 10-year-old boy with autism was reportedly placed in a cage-like "withdrawal space" between March 10 and 27 in the Australian capital.
The story has caused major public outcry in the country, and former Disability Commissioner Graeme Innes called for a nationwide inquiry into the education of special needs children.
According to the former commissioner and long-time human rights advocate, the Canberra case is not an isolated incident, and such abuses are widespread throughout the country.
The Labor Party said in its statement it supports Innes' call following "shocking and deeply disturbing reports of mistreatment this week."
"Labor believes all children — including those with disability — deserve the best education and should be treated with dignity and respect at all times," the statement reads.
The party also said that parents with special needs children are "often made to feel like troublemakers because they demand support for their child at school."
Labor, which has been in opposition since 2013, called on the government to improve support for students with disabilities, and acknowledge that "schools are already under stress and cutting education funding to states as planned will only make matters worse."
Just a week ahead of the revelations on the case in Canberra, the Australian Education Union released new research showing that eight out of 10 Australian schools lack resources to educate students with disabilities.
The union also lashed out against Prime Minister Tony Abbot's government for failing to comply with its promise on disability funding.