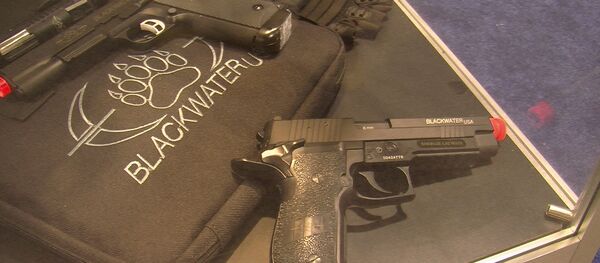 31 December 2014, 02:39 GMT
Leader of Ukraine's ultra-nationalist Right Sector and Ukrainian parliamentarian Dmytro Yarosh is going to submit a bill to the country's parliament on the creation of private military companies. Yarosh suggested this could be a way out for servicemen who have developed a condition called  'war syndrome.'
"The people who can't get back from war in their heads can be used in various spheres [of life], in freight convoy; in fact, what the private military companies are doing," the Ukrainian news agency 112.ua quoted Yarosh as saying.
"We are now considering [such a] variant and, in fact, I asked the guys from "Privat" to help me with this – to prepare a bill on private military companies. They operate in Poland, US, around the world, in France, Britain, etc," he stated.
Private military companies (PMC) are privately owned companies which provide armed security services, referring to their staff as "security contractors" or "private military contractors."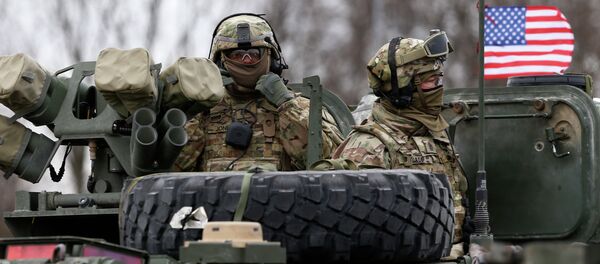 The hiring of mercenaries has been a common practice in the history of armed conflicts but was prohibited by the United Nations Mercenary Convention. In 2001 the United Nations adopted a treaty that outlawed the recruitment, training, use, and financing of mercenaries.
However the United Kingdom and the United States are not signatories to the convention, and the US has rejected the UN's classification of PMCs as mercenaries.
In 2014, German media reported that up to 400 elite mercenaries from the notorious US private security firm Academi (formerly Blackwater) were taking part in the Ukrainian military operation in the east of the country.
The Bild am Sonntag newspaper cited a source in intelligence circles as saying that Academi employees were involved in the Kiev military crackdown on pro-independence fighters in the Donetsk region.