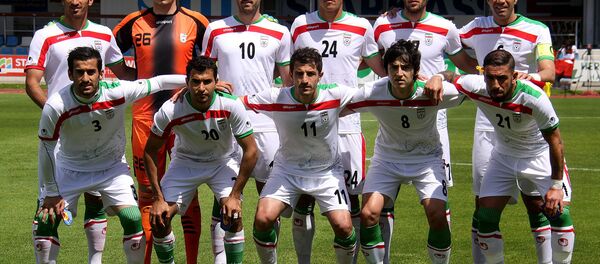 9 December 2014, 16:36 GMT
Iran's Deputy Sports Minister Abdolhamid Ahmadi has announced a plan to allow "women and families" in sport arenas beginning next year.
He said that some matches and stadiums would remain off-limits for women, saying that it would "depend on the type of sport."
"Of course, in some areas of sport, families are not interested in attending nor is there a possibility for them to attend," Ahmadi said. He declined to elaborate.
Actually, the ban will be lifted only for indoor sporting events, with women still forbidden from visiting their country's most popular sporting events, such as soccer games.
The ban was imposed after the 1979 Iranian revolution, when it was announced that men and women attending games together was "un-Islamic."The goal was to try to keep crowds of unrelated men and women from mixing publicly. Exceptions were made for foreign women living in Iran attending matches by their visiting national teams.
Women were allowed to attend volleyball games during the tenure of then-President Mohammad Khatam between 1997 and 2005. This freedom was scrapped after Khatam's successor Mahmoud Ahmadinejad came to power later in 2005.
In November 2014, British-Iranian woman Ghoncheh Ghavami received one year in prison after she was arrested protesting the segregation in front of Tehran's Azadi Stadium in June of that year. She was pardoned by an Iranian court earlier this week.