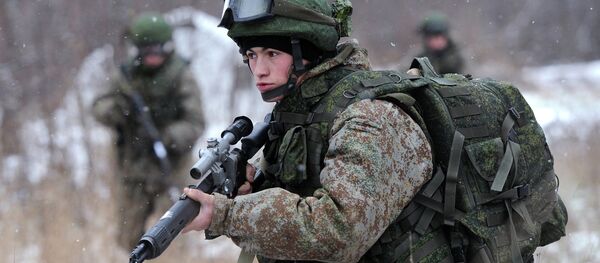 MOSCOW (Sputnik)
–
Engineers of the Russian Central Research Institute Kurs have created a system for unmanned underwater vehicles (UUVs) and will use field testing results to develop new destroyer ships for the Russian Navy, the head of the Institute, Lev Klyachko said.
"Our institute already concluded a number of new developments in the sphere of command systems automation. These include, for example, the system for the automatic use of robotic systems – [such as] remotely-operated, unmanned sea-based underwater vehicles. We hope that these developments will be applied for designing of a new destroyer vessel," Klyachko told RIA Novosti.
Klyachko added that the Kurs Institute has developed a backup automatic vessel weaponry system to allow firing in case of a failure of all main command systems of a vessel.
Created in 1979, Moscow-based Central Research Institute Kurs specializes on the development of communication and navigation equipment as well as electronic warfare systems for the Russian Navy's newest combatant ships and submarines.