The plumber told investigators that he rigged a gas supply system for the apartments, following orders of the landlord's son, Michael Hrynenko Jr., according to the New York Post.
However, authorities say, he is blaming his boss to "deflect" any fault from himself, adding that they haven't decided whether to cut a deal with him in exchange with his testimony or use it against him.
Tenants of the buildings had blamed the landlord's illegal gas siphoning operation. The landlord's attorney blamed Con Edison, since the company inspected the building half-an-hour before the explosion took place.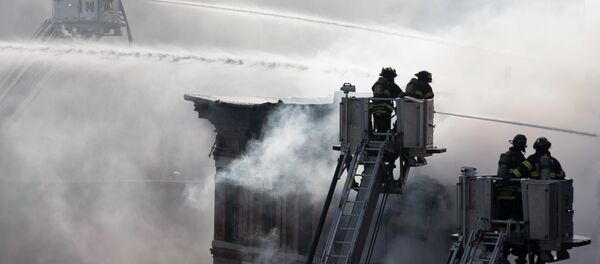 Investigators suspect an illegal hookup was removed from a gas line ahead of the inspection then reinstalled thirty minutes before the explosion occurred, the Post reported.
Hrynenko was at the building before the explosion and was hurt in the blast.
On March 26, an explosion ignited a massive fire that destroyed three buildings, killing two people and injuring dozens others.