WASHINGTON (Sputnik) — The Kurdish Regional Government (KRG) will eventually gain full independence, but the top priority is the fight against the Islamic State (ISIL), KRG representative to the United States Bayan Sami Abdul Rahman told Sputnik on Monday.
"I think every day we get nearer to independence," Rahman said. "I believe we will have an independent Kurdistan, the question is timing."
Rahman explained that independence is "not the immediate priority," because at present the Kurdish forces have to deal with the ISIL.
"The house is on fire, and we have to put the fire out," she said.
In July 2014, KRG President Massoud Barzani announced his intention to hold an independence referendum in the coming months. The measure was delayed shortly after the announcement as the KRG became embroiled in the fight against the ISIL militants.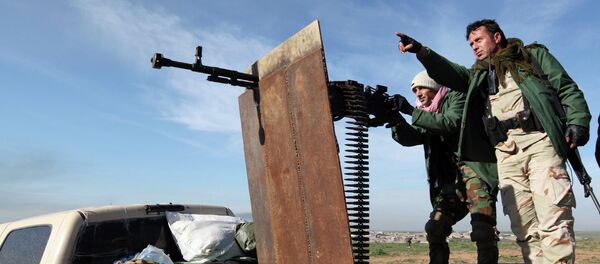 "We will have a referendum at some point," Rahman stated, adding that the "vast majority of people will vote in favor of independence."
The KRG has been encouraging members of the international anti-ISIL Coalition of more than 60 nations to provide direct arms and training to the Kurdish Peshmerga forces, rather than going through the central Iraqi government in Baghdad.
Rahman noted that the US Congress is currently considering a bill that would provide direct military aid to the KRG, and other coalition members including Germany, Italy and France are actively considering the possibility of direct support.
"If the US takes the lead, the others will follow. That's the reality," she said.
The Kurdish Peshmerga is part of the international anti-ISIL Coalition and have largely expelled ISIL from their territory in northern Iraq, taking back 90 percent of the territory seized by the extremists in August 2014, according to reports from the KRG.
The KRG currently relies on the Iraqi central government in Baghdad to allocate military equipment and to allocate funds for the regional government.
Iraqi Prime Minister Haider al-Abadi addressed the KRG budget dispute in a Monday press conference during his first visit to Iraqi Kurdistan since taking office in August 2014. Al-Abadi explained that Iraq's government is suffering a financial crisis affecting all regions.