MOSCOW, April 7 (Sputnik) — Members of internal Syrian opposition are planning to ask Kazakhstan to join intra-Syrian reconciliation talks in the future, a participant of the current round of talks in Moscow told Sputnik on Tuesday.
"I intend to send a letter to Kazakh President Nursultan Nazarbayev with a proposal to arrange his meeting with a working group consisting of some opposition activists, who took part in consultations in Moscow, and some other opposition members, who did not attend the current talks," Randa Kassis, a Syrian secular opposition figure, who has been invited to take part in the negotiations in Moscow, said.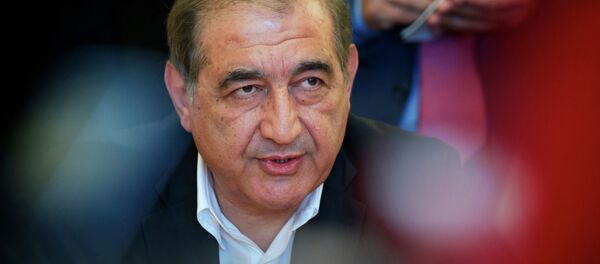 The Russian capital hosts the second round of talks between Syrian leadership and its fragmented opposition from Monday to Thursday. The National Coalition for Syrian Revolutionary and Opposition Forces, along with UN special envoy to Syria Staffan de Mistura, declined the invitation to participate in the talks.
The previous round, a first attempt in over a year to resolve the Syrian conflict dating back to 2011 and resulting in 220,000 deaths, took place in January and yielded the so-called Moscow Principles outlining a political platform for national reconciliation.
The topics on the agenda for the latest talks include launching a political process to help bring about national reconciliation and studying confidence-building measures both sides could rely on, according to the assistant secretary-general of one of the participating parties.
The initiative to invite Kazakhstan to join negotiations in the future, Kassis told Sputnik, stems from the Central Asian state's neutrality and good relations with all five permanent members of the UN Security Council.