Greek Prime Minister Alexis Tsipras is on a two-day visit to Moscow, making headlines in Greek media.
"Alexis Tsipras' upcoming visit to Moscow and meeting with Putin has generated much talk, analysis and warnings," iefimerida.gr wrote in a piece titled Tsipras-Putin: Smiles in Moscow, Annoyance in Brussels. "Both sides underline that Moscow and Athens will discuss many issues and there is no shortage of speculations on what Tsipras will ask and what Putin will offer."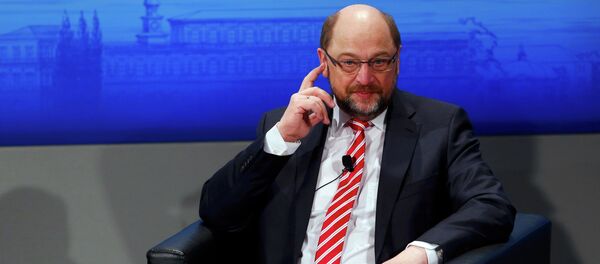 The visit could help return Greek produce to the Russian market, according to the media outlet. "Exports are worth 125 million Euros and are of primary importance to the agriculture in northern Greece," iefimerida.gr said.
EU sanctions and the Russian food ban, investments, privatization, energy cooperation and the Turkish Stream gas pipeline, tourism, the Ukrainian crisis and Greece-Turkey relations are the main topics on the agenda.
"Putin is preparing a 'gift' for Tsipras," newsit.gr said, adding that it is the first visit of a Greek prime minister to Moscow in five years. According to the media outlet, Tsipras' visit "caused outrage in Brussels" that "thinks the Russian president is trying to undermine the European stance on sanctions against Moscow."
"Europe is threatened by 'the Russian bear,'" said cretalive.gr, adding that the visit sent partners and creditors, especially in Berlin, into turmoil. Some "on the other side of the Atlantic Ocean also worry that Greece would throw itself into Russia's arms to come up with 'alternative plans' to solve the Greek problem," the Crete media outlet pointed out.
"Tsipras and Putin are forging a new alliance," according to protothema.gr. "All eyes in Europe are on Tsipras and Putin. 'The spring' in Greek-Russian relations gets on Europe's nerves. The visit has created an atmosphere of enthusiasm in Moscow. … It is seen as a breakthrough in the bilateral relations that would revive and strengthen cooperation in a number of areas," the media outlet said.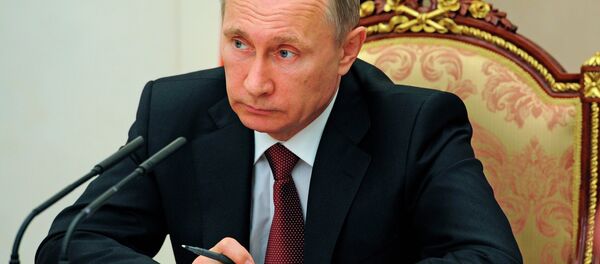 "The visit also sends important political signals: both countries are discontent with the West. In this context Tsipras wants to develop a diverse foreign policy and alliances, while Putin wants to show that he has power and influence to attract the attention of European leaders and countries," protothema.gr said.
"If Europe and Washington wanted to turn Tsipras visit into a landmark political event, then they achieved this," tvxs.gr said, adding that the Greek prime minister is fully aware of the political and economic risks and is comfortable with them.
According to the Etnos newspaper, Russia and Greece are opening a new chapter in bilateral relations, which are likely to improve following the visit.