MOSCOW (Sputnik) — Thousands of people from Western countries are reported to be fighting alongside the Islamic State militants in Syria and Iraq, largely influenced by the group's extensive propaganda.
On Tuesday, the Islamic State launched English-language radio news bulletins on its al-Bayan radio station. The news bulletins give an overview of IS activities in Iraq, Syria and Libya and are hosted by a man with an American accent.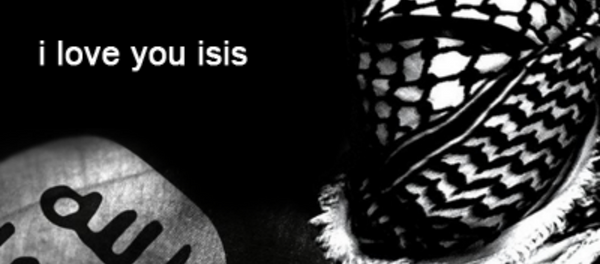 The biggest possible reach-out to foreigners is also ensured through a monthly magazine, Dabiq, printed in several languages including English.
Since July 2014, 8 editions of this glossy publication have been issued, covering the atrocities committed by the extremists and their affiliates, including terrorist attacks in Europe.
The Islamic State is recruiting English-speaking citizens not only to take part in fighting and terrorist attacks, but to develop its infrastructure as well.
On Monday, the IS announced its intentions to open a nursing school in the IS stronghold of Raqqa, Syria. In order to apply, the candidates "must know English," according to a picture of its prospectus published on Twitter by the anti-IS 'Raqqa Is Being Slaughtered Silently' activist group.
In February, the jihadists opened two English schools for the children of fighters. A photo of the informational poster was published online by the anti-IS group. The schools, located next to each other in Raqqa, offered to teach boys and girls between 6- and 14-years-old separately. Most of the lessons, including mathematics and religion were to be taught in English, rather then Arabic.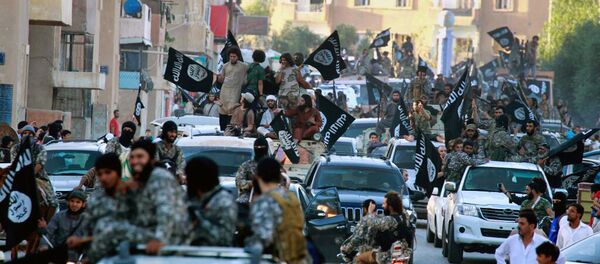 The posters also announced a recruitment drive for candidates interested in teaching in the newly-opened schools.
The IS is reported to produce around 100,000 items promoting their way of life online every day. The propaganda includes cellphone applications and extremist ideology computer games, according to the Australian National University.
In late February, Australian authorities pledged to spend over $14 million to monitor websites for terrorist propaganda.
Meanwhile, one of the most popular social networks Twitter had at least 46,000 pro-IS accounts in the last quarter of 2014, according to research conducted by US think tank Brookings Institution. Almost 20 percent of the accounts were in English.
The group constantly uses the YouTube video-sharing website to release propaganda videos, in English or with English subtitles.
On Monday, the US State Department announced the beginning of a two-week project "Countering Radical Ideologies," comprising 11 top-level state representatives from the Counter-IS Coalition. The aim of the project is to exchange best practice in countering IS propaganda and enhancing international anti-terrorist cooperation.
According to the US National Counterterrorism Center, over 20,000 foreigners from 90 countries are suspected to have joined the IS to fight for the spread of Islamic extremist ideology and establish a caliphate in all the territories under its control in Syria and Iraq.