MOSCOW (Sputnik) – Europe is ready to build new relations with Russia, Belgian Foreign Minister Didier Reynders said Thursday after talks with his Russian counterpart Sergei Lavrov in Moscow:
"We are ready to build new relations in short-term and long-term periods do tackle crises."
Russia's top diplomat said, in his turn, that Moscow was ready to rebuild ties with the European Union when European partners are ready:
"We did not initiate the suspension of relations and will be ready to resume them as soon as our European partners are ready."
In 2014, relations between Russia and Europe deteriorated amid Western accusations of Russia's involvement in the Ukrainian conflict.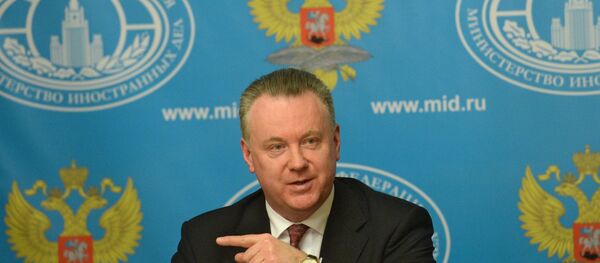 The European Union, as well as the United States and a handful of other nations imposed several rounds of anti-Russia sanctions. Moscow, denying the accusations, responded with a year-long food import ban on countries that introduced the sanctions.
A number of European states leaders, including Hungary, Greece, Italy, Spain and Cyprus, have expressed their hope to reconcile with Russia, citing economic difficulties caused by the food ban.