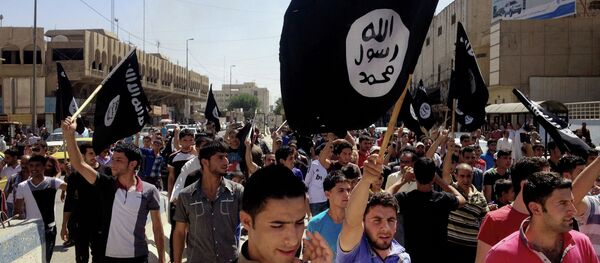 MOSCOW, April 10 (Sputnik) — According to a source in Iraq's Nineveh province cited by Iraqi News, the doctors were shot and killed near the northern city of Mosul.
ISIL is a Sunni terrorist group that operates mainly in Iraq and Syria where it has captured large territories and declared a caliphate on areas under its control.
The group is known to be posting online execution videos of foreign hostages. The group recruits new members from different parts of the world, including Europe and the United States. The extremists use social networks as a tool to recruit teenage fighters.
The advance of Islamic State is being countered by the international coalition of countries led by the United States, which is conducting airstrikes on militant positions.