The visit of Greek Prime Minister Alexis Tsipras to Russia has warmed bilateral relations between the countries, increased the geopolitical role of Greece and may contribute to the improvement of relations between Brussels and Moscow, Greek political commentator Pericles Grispos said.
"The visit of the Greek Prime Minister to Moscow and his contacts with Vladimir Putin as well as the Russian political leadership did return Greek-Russian relations back on track," Grispos told RIA Novosti.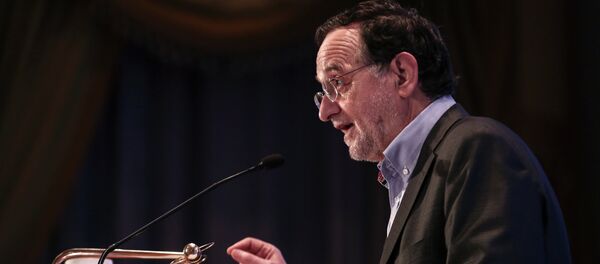 "After a fairly long period of coolness in relations between the two countries, the Greek prime minister warmed the Greek-Russian ties, at the same time raising the geostrategic role of Greece to the level that it deserves," he added.
Tsipras visited Moscow on April 8-9. He held talks with President Vladimir Putin, Prime Minister Dmitry Medvedev and other Russian officials, signing a number of bilateral agreements. The Greek Prime Minister also met with representatives of the Greek Diaspora and gave a lecture at Moscow State University for International Relations (MGIMO).
"The Moscow talks have had a very positive outcome for the Greek side, both on the political and on the economic level. Greece lets its European partners know, that it, of course, respects the European law and its place in the EU and the eurozone, but that at the same time it has the right to conduct a free, independent and multi-dimensional policy," the expert said, adding that is not clear why Tsipras' visit to Moscow caused a negative reaction in the West.
Grispos also added that Greece has the right to have its own voice and express its position, pursuing a policy that is beneficial to the Greek people and the country.