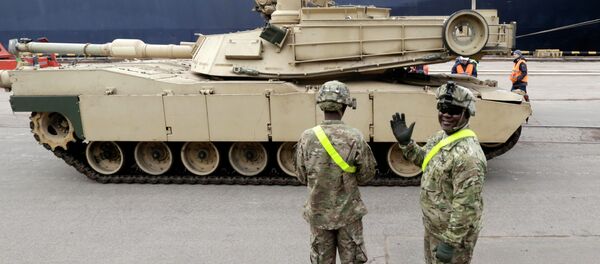 Defense Ministry spokesman Jens Flosdorff said Friday that the military will pay 22 million euros to buy back the Leopard 2 main battle tanks from the defense industry, which has kept them in storage, The Associated Press reported Friday.
The modernization of the Leopard 2 fleet is scheduled to start in 2017.
"The ministry has decided to raise the upper limit for the future to 328," Flosdorff told a government news conference, confirming a report by German magazine Spiegel.
The decision to equip the Bundeswehr with a maximum 328 tanks nearly reverses a four-year-old decision to cut the total from 350 to 225.
The announcement came as NATO attempts to increase the response time of its 5,000-strong rapid reaction force amid the ongoing crisis in eastern Ukraine.