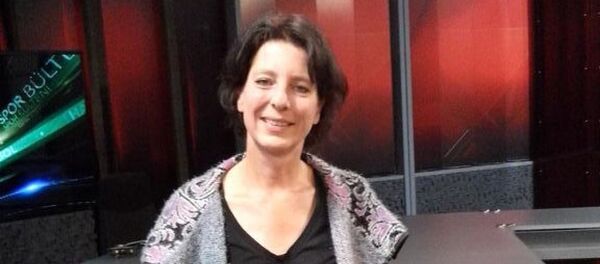 3 February 2015, 18:28 GMT
ANKARA (Sputnik) — A Turkish court in the Diyarbakir province on Monday acquitted Dutch journalist Frederike Geerdink of charges of disseminating propaganda for the banned Turkey Kurdistan Workers' Party (PKK).
The journalist announced the court's decision through a comment posted on her Twitter account.
In January, Geerdink, who writes largely about human right abuses against Turkey's Kurdish minority, was detained and then accused of spreading "propaganda for a terrorist organization" by posting messages on social media in favor of the PKK, outlawed and regarded as a terrorist group in Turkey.
Geerdink's detention has triggered an outcry from human rights and journalists groups, citing fears about the erosion of press freedom under Turkish president Tayyip Erdogan.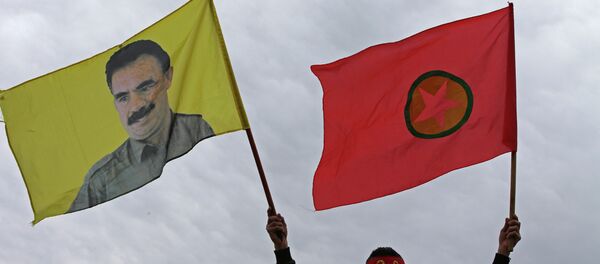 Geerdink faced up to five years in prison if convicted.
The Kurdistan Workers' Party was founded at the end of the 70s to fight for Kurdish self-determination, who comprise up to 25 percent of the Turkish population. The Turkish Kurdistan region has long wanted to separate from Turkey and establish an independent state.
The Kurdish independence supporters, including the PKK, have been fighting government forces since 1984. In 2013, the sides agreed on a ceasefire, which held until September 2014, when the PKK attacked Turkish policemen over alleged maltreatment of Syrian Kurds by Ankara.