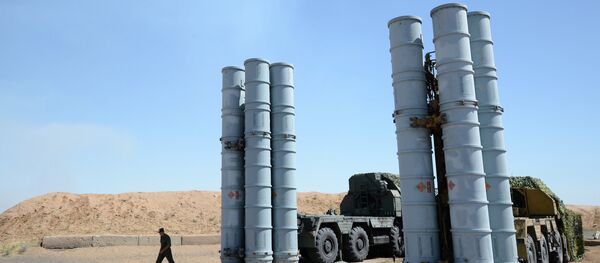 MOSCOW (Sputnik)
–
Iranian Defense Minister Hossein Dehgan will discuss the conditions for delivering Russian S-300 missile defense systems to Tehran during his visit this week to Moscow, a source in the Iranian Defense Ministry told Sputnik on Tuesday.
"Iran's first step to receive these systems will be made during the country's defense minister's visit to Moscow," the source said.
Iran had agreed to purchase five S-300 PMU-1 systems from Russia for $800 million in 2007. Then-Russian President Dmitry Medvedev canceled the deal in 2010, due to a UN Security Council arms embargo on Iran amid concerns that it was trying to develop nuclear weapons.
President Putin lifted the five-year embargo on delivery of the S-300 systems Monday. Russian Foreign Minister Sergei Lavrov said that the ban had become obsolete, as the talks between Tehran and the international mediators on the Iranian nuclear energy program are moving forward in a positive light.