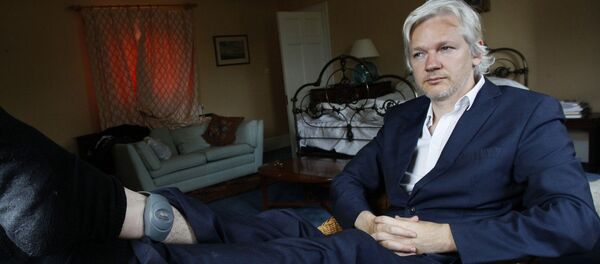 MOSCOW (Sputnik) — Supporters of Scottish independence are right to think British security services spied on them during last year's referendum, as Scotland's sovereignty was equated to a security threat, WikiLeaks founder Julian Assange said Wednesday.
On September 18 2014, Scotland held a referendum on independence from the United Kingdom. Over 55 percent of the Scottish electorate rejected the motion.
"The attitude of the UK Government is that this is a national security issue, that Scottish independence is, in effect, a threat to the state," Assange told the Herald Scotland via videolink from the Embassy of Equador in London, where he currently resides.
The Wikileaks founder added that regarding the threat to national security, "the full capacities of the GCHQ [British intelligence and security organization], for example, could be deployed."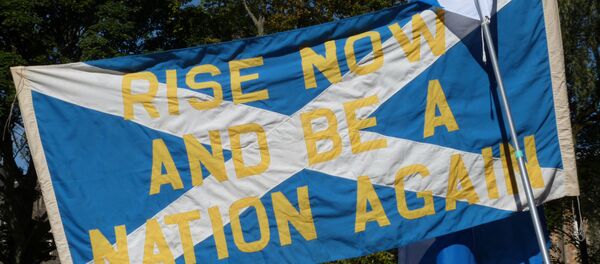 14 November 2014, 16:03 GMT
According to the Herald, a number of Scottish nationalists, including former leader of the SNP (Scottish National Party) Jim Sillars, have long had concerns that the UK surveillance network has a keen interest in them.
Asked by the paper if they were paranoid to think the UK intelligence agencies were involved in last year's independence referendum, Assange said "they are not at all paranoid."
Assange is an Australian journalist, who came to prominence after publishing classified US government documents on the Wilileaks website in 2010. Assange has been wanted for alleged sexual assault in Sweden since 2010.
The Wikileaks founder has argued that his attempted extradition to Sweden was a plot to hand him over to the United States, where he could be tried under the US Espionage Act of 1917 for disclosing classified US government documents online through WikiLeaks.
Since 2012, Assange has been residing in the Ecuadorean embassy in central London.