MOSCOW, April 16 (Sputnik) – Russia's economy may be restored within the next two years, Russian President Vladimir Putin said Thursday.
During his 13th annual Q&A session, Russian President Vladimir Putin said:
"Due to ruble strengthening and growth on some markets and in some other areas I think it [economic recovery] may happen in less than two years."
"What we see now, due to the strengthening of the ruble and the growth of markets and some other factors, I think it will happen soon. Sometime within the next two years, it seems to me," Putin said.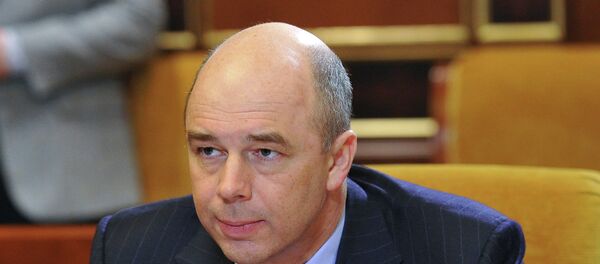 This year, a further minor decline in production is expected, the president said. "But in the beginning of the year we proceeded from the premise that the production decline would be significant. This did not happen," he added.
In 2014, Russia was hit by an economic downturn amid a dramatic drop in oil prices on global market and Western economic sanctions imposed against Moscow over its alleged participation in the Ukraine crisis.
In January, the Russian government presented an anti-crisis plan to recover the economic situation by 2017, which stipulates 10-percent spending cuts and aims to balance the budget.
The Russian ruble had lost almost half of its value in 2014, however, the value of the currency began to stabilize following the start of 2015.
In March, Russian Finance Minister Anton Siluanov said that the Russian economy has overcome the lowest point in 2014 and is now recovering.