MOSCOW, April 16 (Sputnik) – Nazism and Stalinism cannot be put in the same basket, Russian President Vladimir Putin said in a televised Q&A session Thursday.
"Attempts to put them in the same basket are absolutely baseless," Putin said.
"As ugly as the Stalin regime was, with all its repressions and ethnic deportations, it never attempted to eradicate [an ethnic group] completely."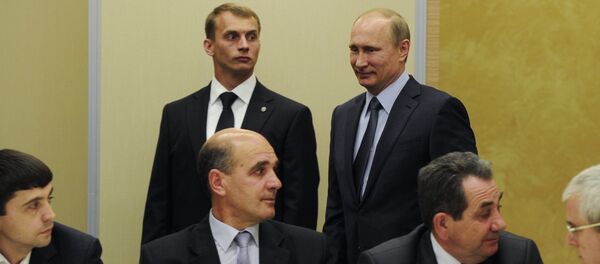 Putin stressed that the Nazi regime in Germany was bent on wiping out ethnic groups, specifically Jews, Slavs, and Roma.
In the Soviet Union, hundreds of thousands were displaced and resettled under Stalin, forming entire "autonomous republics" that continued to exist within the modern Russia even after the Soviet collapse. The Republic of Tatarstan and the Jewish Autonomous Region are some of such ethnic federal subjects.
Last April, Putin signed a decree rehabilitating those ethnic minorities that suffered during the Stalin era, including Crimean Tatars, Armenians, Greeks and Germans.