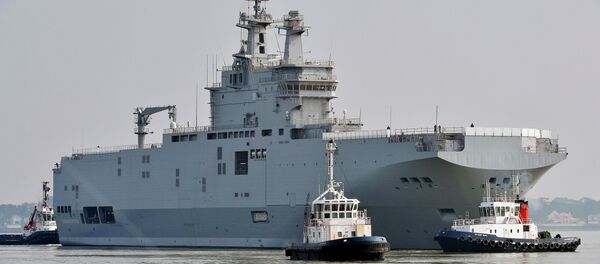 MOSCOW (Sputnik) – France's refusal to fulfill its contract to supply Mistral-class helicopter carriers to Russia has no impact on Russia's defense capabilities, Russian President Vladimir Putin said in a televised Q&A session Thursday.
"France's refusal to supply the warships under the contract are, of course, a bad sign, but, frankly, it does not matter as our defense capabilities are concerned," he said.
President Vladimir Putin said he was confident that France will refund the money it owes for the failed Mistral deal, adding that Moscow will not insist on any penalties or fines.
"I assume that the current leadership of France… are honest people and will return our money to us. We do not even intend to demand any penalties or over-the-top fines, but our losses must be compensated."
According to the terms of the $1.5-billion contract signed in 2011, Paris was due to deliver the first of the two Mistral-class helicopter carriers, the Vladivostok, to the Russian Navy by November 14, 2014.
However, French President Francois Hollande put the transfer on hold, citing Russia's alleged role in the ongoing Ukrainian internal crisis.
The Mistral-Class Helicopter Carrier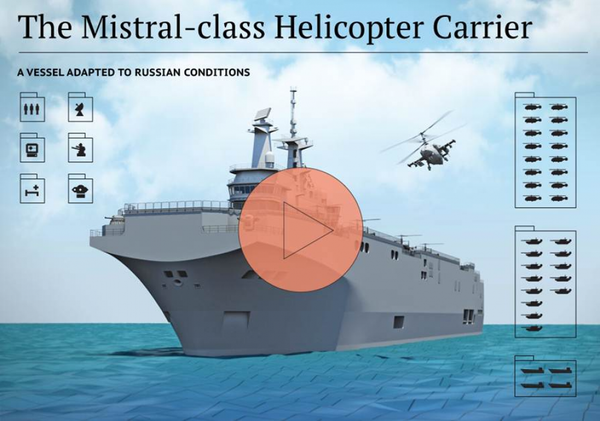 The Mistral-Class Helicopter Carrier