MOSCOW (Sputnik), Anastasia Levchenko — In light of former Secretary of State Hillary Clinton's decision to run for presidency, the Clinton Foundation announced on Wednesday it would limit foreign government donations.
However, the organization will continue receiving funds from six countries — Australia, Canada, Germany, the Netherlands, Norway, and the United Kingdom.
US Libertarian Party Chairman Nicholas Sarwark told Sputnik on Friday:
"Foreign governments are prohibited by law from funding United States elections. But they are not prohibited from giving unlimited contributions to a charitable foundation that was founded by and maintains close ties to a United States presidential candidate."
Earlier in the year, US media reported that the Foundation accepted millions of dollars in foreign donations when Clinton served as Secretary of State.
Last week, Clinton, who is now a Democratic front-runner, resigned from the board of the Foundation. The charitable organization continued to face criticism over accepting foreign donations.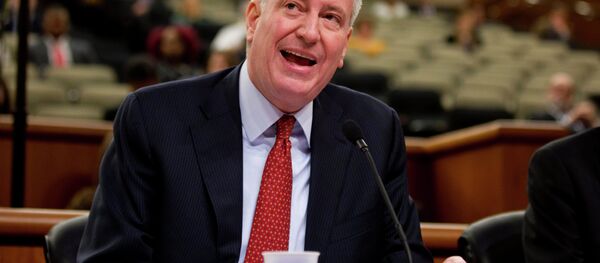 "If the president did not have so much power to give away favors, these foreign governments would not have such great incentive to try to get access to a potential president," Sarwark explained.
Announcing the charity's decision on Wednesday, its spokesman Craig Minassian underlined the high level of transparency the foundation operates under. However, a complete list of its donors has not been published since 2010.
The Clinton Foundation works on issues of economic empowerment, citizen service and racial reconciliation, among others. It was established in 2001 after former President Bill Clinton completed his last presidential term.