WASHINGTON (Sputnik) — On April 16, 2015, US Pacific Command Commander Samuel Locklear said that the United States is working with Japan and South Korea to increase ballistic missile defense on the Korean Peninsula.
China and Russia have expressed concerns that deploying US missile defense systems in the Pacific threatens their security.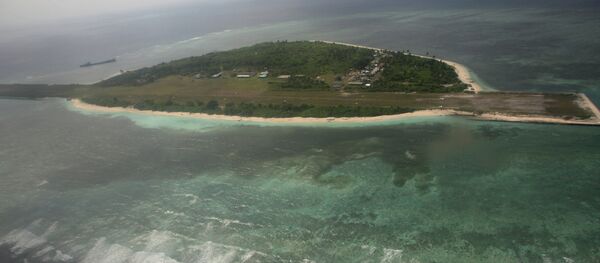 "The officials reaffirmed that their governments will not accept North Korea as a nuclear-armed state, and agreed to closely coordinate to deter North Korean provocations," the statement said on Friday.
South Korea Deputy Minister for Policy Yoo Jeh Seung, US Assistant Secretary of Defense for Asian and Pacific Security Affairs David Shear, and Japan Vice Defense Minister for International Affairs Tokuchi Hideshi led the countries' delegations during April 16-17 meeting, according to the Defense Department.
The Defense Department noted that the officials also discussed the Guidelines for US-Japan Defense Cooperation, humanitarian assistance and disaster relief, counter-piracy operations and counter-Islamic State efforts.