The website, called "Mirotvorec" – "Peacekeeper" in Ukrainian – has published information about journalists, activists, MPs and others opposed to Kiev's policies. The dossiers include addresses, links to social media accounts, a biography, and any mentions of the person in the media.
© Photo : Oleh Kalashnikov's facebook
Oleh Kalashnikov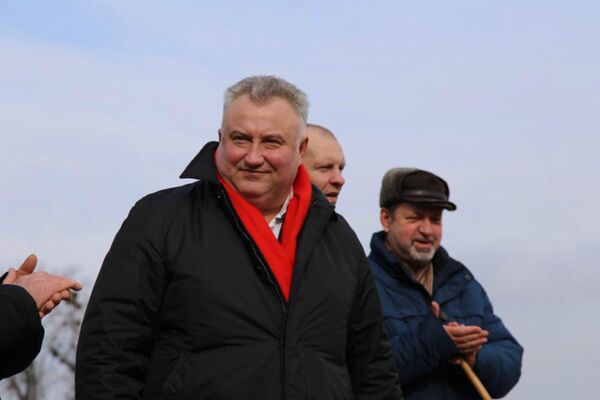 Oleh Kalashnikov
© Photo : Oleh Kalashnikov's facebook
The site also attaches labels to those it writes about, such as "terrorist" and "supporter of federalization," among other tags.
Information about politician Oleh Kalashnikov and journalist Oles Buzina were published on the site no more than 48 hours before both were found dead.
Anton Gerashchenko, an adviser to the interior minister and a member of the Ukrainian parliament, has publicly supported the website.
In a Facebook post, Gerashchenko advised people to post updates to the website, which he said helped disseminate information about "terrorists" and "separatists." He also denied that the blog violates anyone's privacy, a belief he claims is supported by a section of the Ukrainian constitution.
"Everyone who reports a name to the website, or another [resource] is doing the right thing," Gerashchenko wrote.
The radical Ukraine Insurgent Army (UPA) claimed responsibility for the murders of Kalashnikov and Buzina in a letter to Ukrainian political analyst Vladimir Fesenko, who confirmed he received it.
Ukraine's national security service said the letter was sent from a German-hosted service, with the help of anonymity software. After conducting a linguistic examination of the text, the agency claimed that the author appears to be a non-native Ukrainian speaker.
This week alone has seen four killings of opposition figures in Ukraine. The first occurred on April 13 with the murder of journalist Sergey Sukhobok. That was followed by Kalashnikov's death two days later and Buzina's the day after that.
The latest murder was committed Thursday when journalist Olga Moroz, the editor-in-chief of a Ukrainian newspaper, was found dead in her home, RBK Ukraine reported.