WASHINGTON (Sputnik) — On Tuesday, WikiLeaks released the so-called Sony Archives, containing some 30,000 documents and more than 170,000 e-mails from Sony Pictures Entertainment.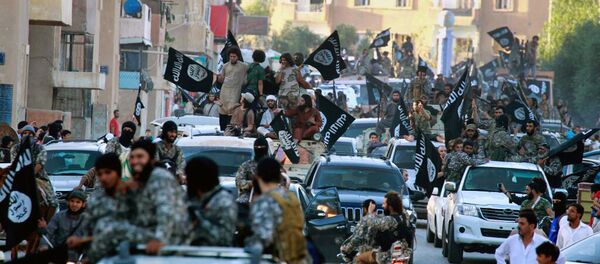 The leak revealed that the United States has been recruiting leading Hollywood executives, such as the Chief Operating Officer of 21 Century Fox James Murdoch, to counter Islamic State and Russian propaganda, according to local media reports.
"We are having this [anti-propaganda] conversation not just with social media companies, but other people who have public platforms and that could be entertainment organizations," Harf said in a press briefing. "We have a dialogue… about the challenges as we see them and what we are doing to counter that kind of propaganda."
Harf said that there is a challenge with alleged Russian propaganda and the Islamic State Internet activities, but explained the two were very different in nature.
"We would in no way compare them," Harf stated.