VLADIVOSTOK (Sputnik) – The arms that Russia supplies to Iran are defense weapons that in no way undermine Israel's defense capabilities, the Russian president said in an interview with Sergey Brilev, the host of the Russian "Vesti v Subbotu" (Saturday News) television program.
"This is a choice, a choice of the Israeli leadership; they have the right to do what they consider appropriate. I think it is counterproductive, if it concerns lethal weapons, because it will only lead to yet another swirl of confrontation, to more human casualties, but the result will be the same."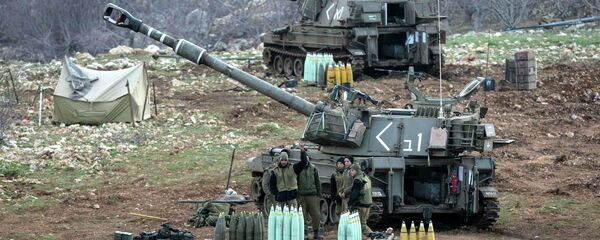 Putin signed a decree lifting the ban on S-300 air defense systems sales to Iran on April 13.
The 2007 deal on the delivery of five S-300 PMU-1 systems was put on hold by then-President Dmitry Medvedev in 2010, following a UN Security Council embargo on arms deliveries to Tehran, imposed over fears that Iran was developing nuclear weapons.
Putin's decision to lift the S-300 sales ban took place two weeks after Tehran and the six world powers (P5+1 group) agreed on a framework for a deal to curb Iran's nuclear program. The framework involves the sanctions against Iran, including the arms embargo, being phased out over time. The final deal is expected to be ready by July, 2015.